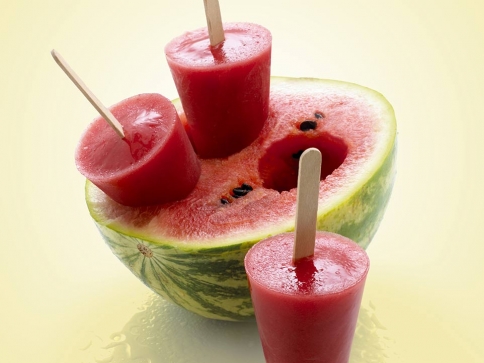 Now the weathers finally starting to warm up a bit why not give these icy treats a go?
Ingredients:
125g caster sugar
125ml water
1 vanilla pod
600ml watermelon juice
2 limes
Method:
1. Heat the sugar, water and vanilla seeds in a pan over medium heat until the sugar dissolves, then allow to cool.
2. Put in fridge until very cold.
3. Add watermelon and lime juice to the mix
4. Pour fruit mixture into 8 ice lolly moulds and freeze. Yummy!
Photo Source: http://www.annabelkarmel.com/assets/cache/images/assets/uploads/Watermelon-Ice-Lollies-484×363-top.jpg