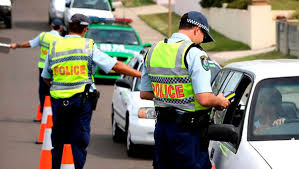 Drivers caught drink-driving will lose their license immediately and be slugged with a nearly $600 fine under a tough new penalty regime to come into force later this month.
From May 20, first time, low-range drinkdrivers will be slapped with an on-thespot suspension of their licence for three months and a fine of $561.
Roads Minister Andrew Constance said NSW is taking a "zero-tolerance" approach to drink and drug-driving.
"This means anyone caught drink-driving in NSW, at any level, including low-range, can now lose their licence immediately", the minister said in a statement last week.
Drivers found with drugs in their system will face the same penalties if the offence is confirmed by laboratory analysis. Some 68 people died in alcohol-related crashes on NSW roads last year.
Drug-driving resulted in a similar number of deaths.
Constance said it was a big concern that a majority of people caught drink driving would record a non-conviction when their matter was heard in court.
"That means no loss of licence, no fine attached," said Constance.
"We must recognise the dangers of driving on our roads, the unfortunate loss of life, our road toll this year which is up a little so far and we want to do everything we can to make sure people get from point A to point B without losing their life or being  injured for life," Constance said.