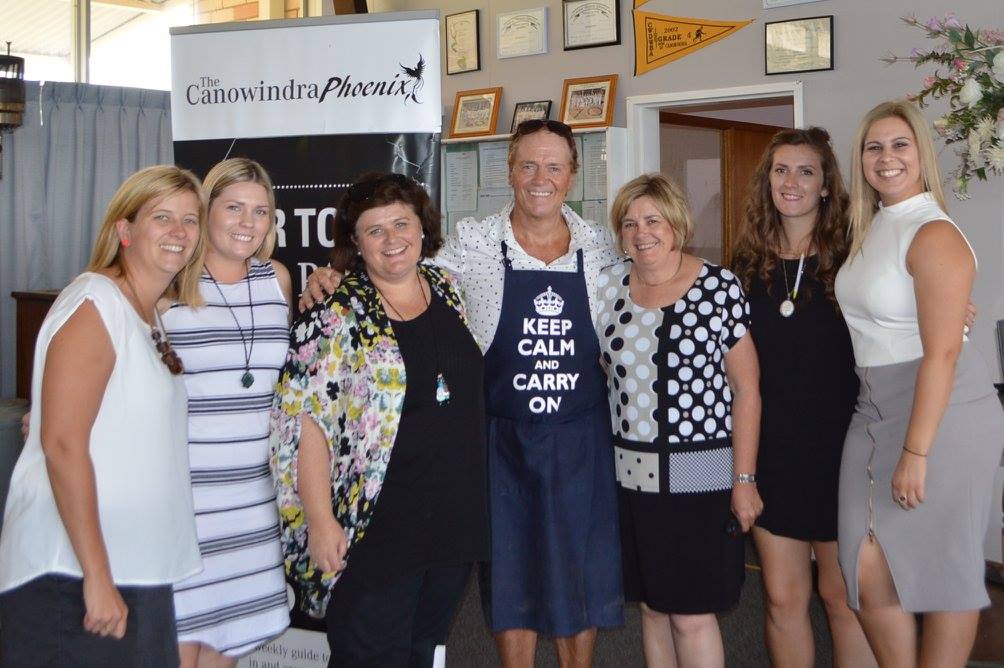 After a successful media career in the "Big Smoke" Cheryl Newsom decided to take a tree change and move to the lovely, sleepy town of Canowindra to be closer to her fam- ily. A country girl at heart as they say "you can take the girl out of the country but you can't take the country out of the girl".
Continuing with her media consultancy "In- xcess" for a few years she decided she had had enough of the travelling and wanted to do something locally. When the Canowin- dra Phoenix came up for sale in 2013 she jumped at the chance!
Withalonglistofnewspaperclientsinthe past she finally had her very own Newspa- per "The Canowindra Phoenix" which was re-launched in November 2013 to the de- light of the locals! What was once a small 4 page paper is now a 12 page weekly pub- lication full of local stories, advertising and editorials. Her favourite motto is Live Local, Love Local, Shop Local and likes to support those businesses in the community who have over the past 4 years supported her!
With so much local support and momen- tum with the re-launched Canowindra Phoe- nix, Chez as she is known around town and to her staff couldn't stop there, she launched the Forbes Phoenix on 3rd July 2015. Backed by the Forbes Shire Council and Mayor at the time and good friend Phyl-
lis Miller the Forbes Phoenix gave the town a new weekly read that they have come to love!
The drive and determination shown by Chez meant that in March 2016 she launched two more publications the Parkes Phoenix and Hilltops Phoenix. There was no stopping her – she was a woman on a mis- sion! She is often heard saying "Watch out Fairfax we are hot on your tail".
Chez is a sales guru at heart and chasing people up is her real passion! Chez was also instrumental in launching the Canowindra Tourism Booklet, Blayney Tourism Booklet, Calendar and Rainfall Charts for all four publications.
So what is she going to do now that she has finally retired after working her whole life? That is a big question I don't think any- one would be able to answer! We certainly know that you won't really be "retired" and that you already have a lot of new "jobs" in the pipeline!
Sarah Maynard, Chez's daughter said "I hope that she does take some time out to travel and enjoy life a bit more and maybe even look after her cute little grandkids a bit more!".
We wish you all the best for your retirement, just chill out and enjoy yourself!