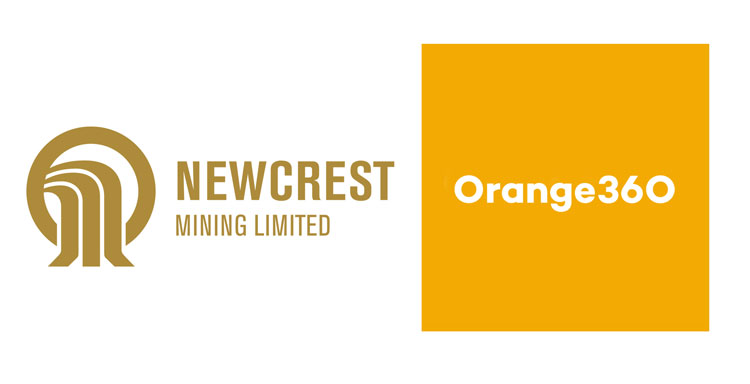 Newcrest Mining and Orange360 have partnered in a local tourism initiative designed to provide a much-needed economic boost to Orange and its surrounding villages.
This comes as the NSW Government eases restrictions associated with COVID-19 enabling the Central West region to rebuild its economy.
Orange360 has successfully secured $120,000 from Newcrest's $20M Community Support Fund, which was established in March 2020 to provide financial support to its host communities and assist with the challenges associated with the COVID-19 pandemic. The partnership is a huge win for the Orange region, whose hospitality and tourism sectors have been hit hard by the impact of COVID-19.
The Newcrest & Orange360 $120K Staycation Giveaway will inject $120,000 directly into the local economy through Newcrest prize packs that support local hospitality and retail businesses and give locals an opportunity to enjoy a taste of the region's tourism offering.
"The Orange region visitor economy is worth over $300 million annually and employs over 6,000 local residents. Lock downs were introduced just as we were hitting the peak of our tourism season and it's been devastating for many of our operators," said Orange360 Chair Peter Robson.
"Orange360 responded immediately with its application to the Newcrest Community Support Fund which has resulted in this fantastic local Staycation campaign. The primary objective is to quickly inject cash
flow through our visitor economy again and we'd like to thank Newcrest for supporting the small businesses, local people and families who make up our tourism industry," said Mr Robson.
Research from the NSW Business Chamber released on 30th April 2020 stated that 5,622 jobs have been lost across the broader Central West and Orange regions of NSW as a direct impact of COVID-19, with the majority of these positions from the tourism, hospitality and retail industries.
Newcrest Cadia's Acting General Manager, Aaron Brannigan, said "Cadia is a unique operation to Newcrest in that our workforce live and work in the community, so we have seen first-hand the devastation that COVID-19 has caused the tourism industry."
This program is designed to provide a vital kick start to the local tourism and hospitality sectors so we can quickly recover, to provide the opportunity for the region to thrive.
The Newcrest Orange360 Staycation Giveaway will launch in early June across Southern Cross Austereo networks with 80 x Staycation $1,500 Prize Packages to be won.
Each prize package will include:
• 2 nights' accommodation
• $400 worth of vouchers to food and beverage outlets; and
• $500 Newcrest Dollars using the 'Shop Orange' cards for retail shopping
Tune in to the local radio each day for your chance to WIN!