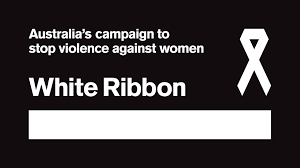 This Friday the 25th November there will be a White Ribbon March conducted down Gaskill Street at 2pm, the road will be closed off to traffic. The White Ribbon campaign is a means to speak out and act to stop violence against women, and to safely and effectively challenge the attitudes and behaviours of a minority of men who use or condone violence against women.
All members of the community are invited to come take the walk to raise awareness about violence against women and children, and to promote healthy respectful relationships. All participants are asked to assemble at the corner of Ryall Street and Gaskill Street, next to the Junction Hotel at 1.50pm. The March will commence at 2pm down Gaskill Street, finishing at Memorial Park. At 2.10pm there will be a musical performance by Canowindra High School students, a welcome by MC Councillor Anthony Durkin and a Welcome to Country.
At 2.15pm Canowindra High School students will be making a speech on the LoveBites campaign. At 2.20pm there will be a speech from the Mayor followed by the Blessing Bags Group presentation at 2.30pm. 2.35pm there will be a speech by the White Ribbon Ambassador Barry Merritt. At 2.45pm there will be a musical performance by Canowindra High School Students. 2.50pm will be the end of the March finishing off with an ice-block donated by Lawrence's IGA. Times may vary slightly on the day during the event.
White Ribbon Australia is part of a global movement to end men's violence against women. The organisations focus is to make women's safety a mans issue too. Come take a stand in the community this Friday.