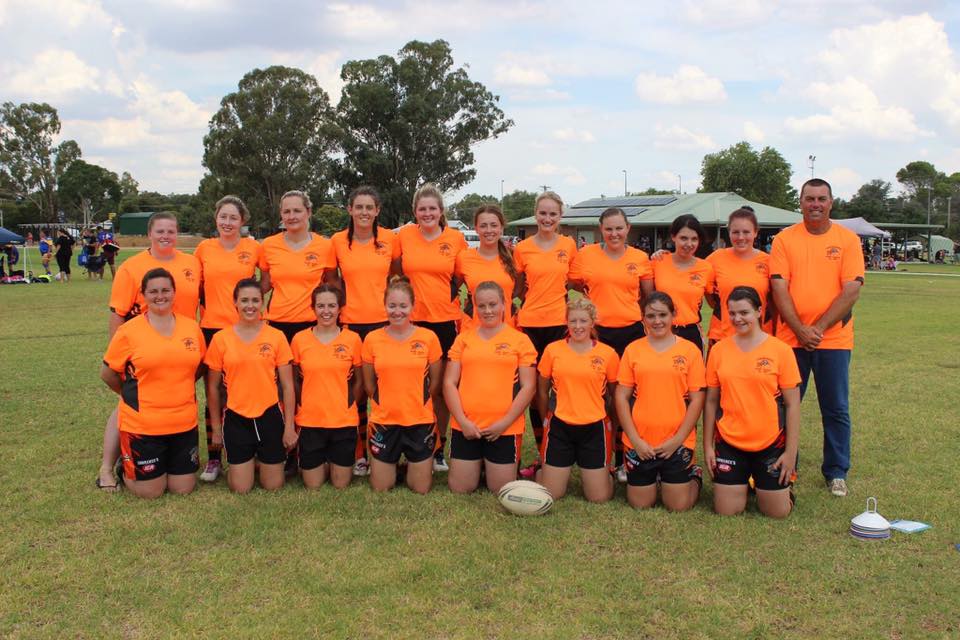 17 clubs, 285 players and as many spectators were present at Tom Clyburn Oval on Saturday to attempt to win the Western Challenge trophy. The Canowindra Tigers were a keen contender this year, having won previously in 2011. They went up against stiff competition from St Pats, Orange Cyms and Orange Hawks, all previous winners. The Tigers were placed in Pool A along with Eugowra Golden Eagles, Lithgow Workies and the Parkes Spacemen. Canowindra were defeated in their first game against Lithgow 12-4 and also saw two more defeats against Parkes
Spacemen (8-6) and Eugowra Golden Eagles (16-0) however the Tigers roared in their final game against Orange Barbarians, winning 6-0. The final saw Bathurst St Pats head off against Orange Hawks.
Hawks looked sensational all day but just couldn't crack Bathurst St Pats in the decider, with St Pats winning 4-0. Canowindra brought a lot of new players to the event and tried very hard. Alicia Earsman was one of the top 5 players at the carnival, well done Alicia. Player of the tournament was awarded to Mish Somers from St Pats. A special mention goes to the referees
who had extremely high standards and gave their time on the day. The standard of League Tag in the Western Region is improving every season and all teams should be congratulated.