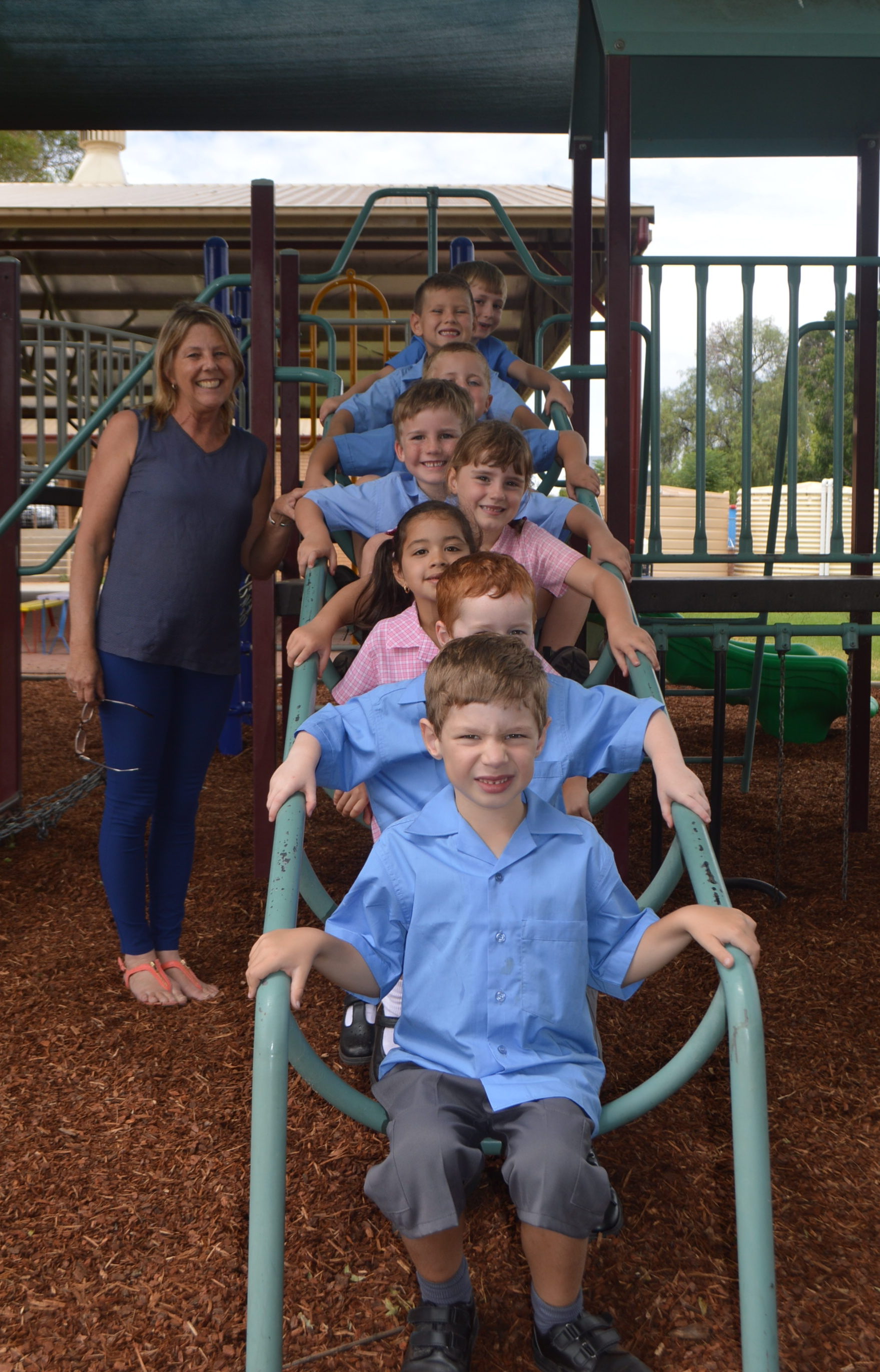 Schools back and some new faces have arrived at both St Edwards Primary School and Canowindra Public School. Kids aged from 5-6 years old were grinning ear to ear, some with a bit more caution then others on their first day of big school.
St Edwards Primary School has 8 students in kindergarten this year and they have Mrs Waters as their teacher.
Canowindra Public School has split their kindergarten class into two, combining some with year 1. The kindergarten teacher is Mrs Lloyd and K/1 have Mrs Duke.
Both Principals Ken McNamara from St Edwards and Sharon Hawker from the Public School both said students are settling in well and they look forward to watching them learn and grow.
Over the next coming weeks as the students develop a normal routine they will begin learning how to do tasks such as cutting in a straight line, following directions, standing in line, listening, learning the alphabet, learning how to read, learning how to spell and practice colouring in the lines, just to name a few.
Parents are reminded to pack lots of cold water as the coming weeks heat up. Ensure your child brings a hat to school and pack ice bricks in with lunches to keep everything cool.