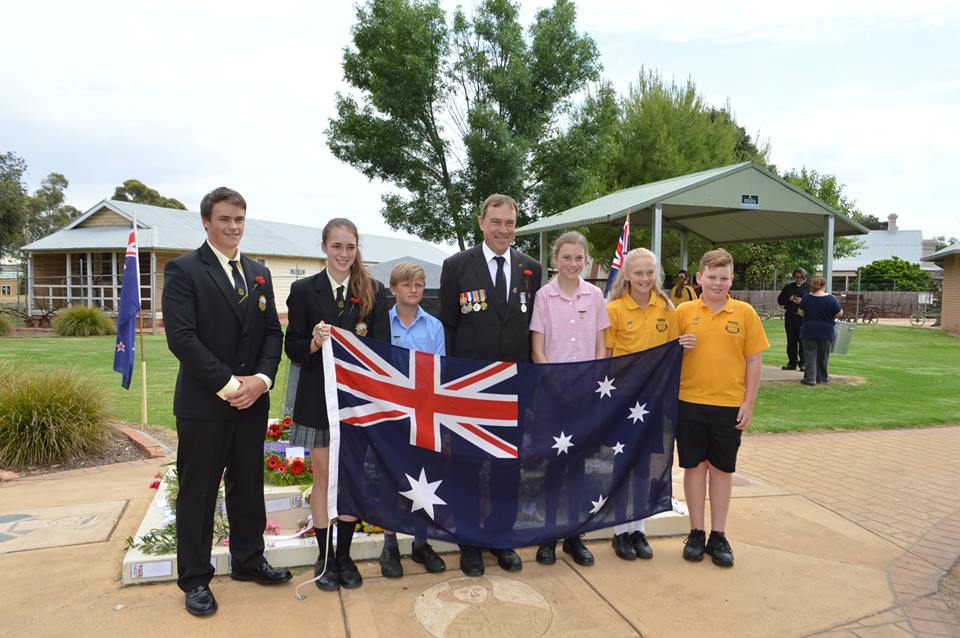 This year's Remembrance Day service was held in Memorial Park, with a big turnout from the community to formally acknowledge the 97th anniversary of the Armistice which ended the First World War.
Students from Canowindra High School, Canowindra Public School and St Edwards School attended the service, as well as between 50-60 community members and local representatives.
Madison Spencer and Rhys Maere from Canowindra High School led the service, and students from the Public School laid 30 flowers for people in their families who had served. Each flower carried with it a message with where they came from, where they served and what battalion they fought with.
Flowers and several wreaths were laid in honour of those who fought and those who lost their lives – one by each of the schools, one by Mike Harrison, President of the Canowindra Sub-Branch RSL and one by Grant Cummings, Canowindra Services and Citizens Club. Frank Bollan of Swan Hill, an ex-serviceman from The Royal Berkshire Regiment also laid a wreath
"It was great to see the community's support," Mike said. "It's nice to see community involvement in ANZAC Day and Remembrance Day. Thank you to everybody for coming along and for their support to the Sub Branch throughout the year."