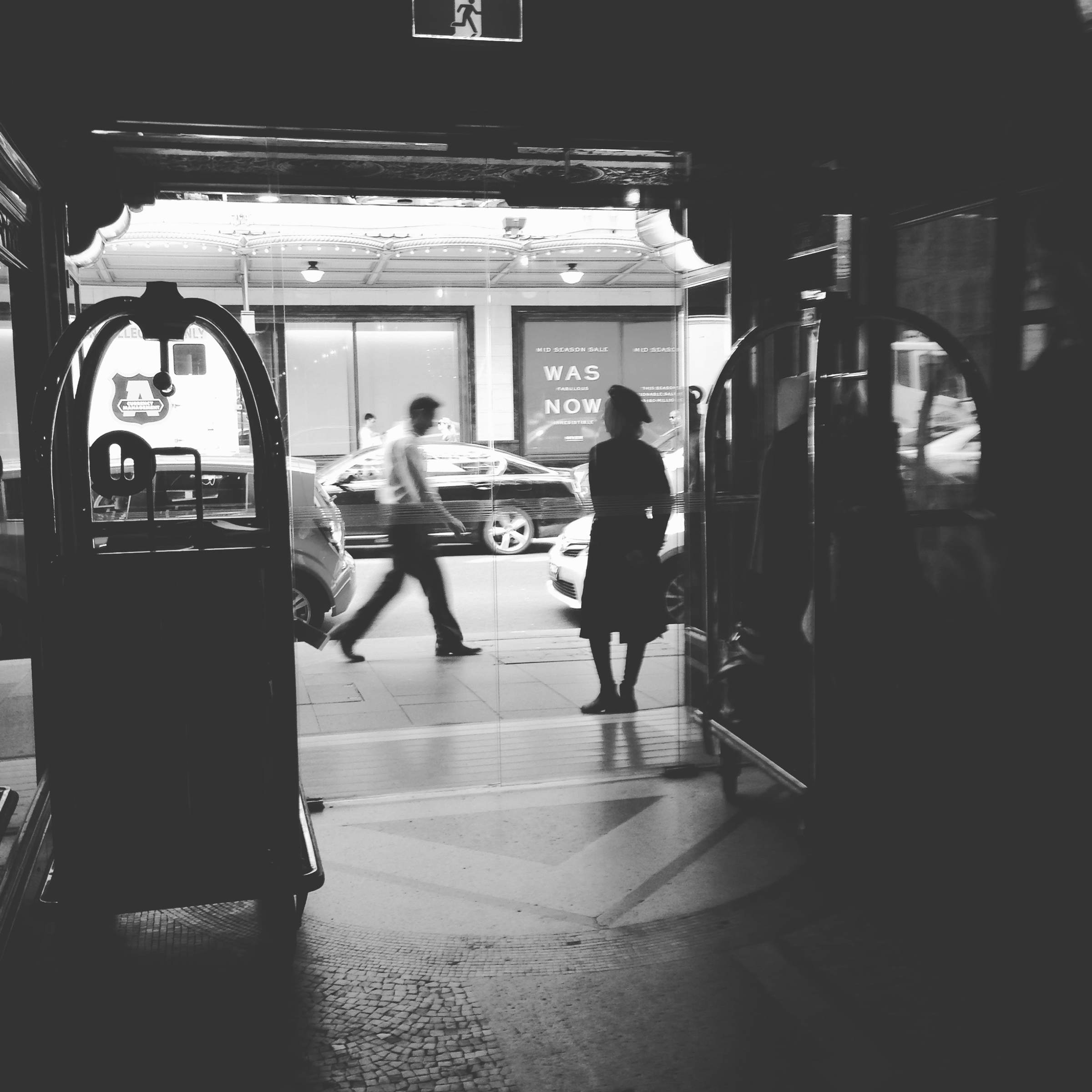 Local photographer Kate Barclay from Canowindra has been awarded as a runner-up in the mobile phone category of the 10th Julia Margaret Cameron Award International Photography Competition in Barcelona. "It is pretty exciting for me as my work was one of 4,580 images selected from incredible female photographers from 57 countries," said Kate.
The image entitled "Was and Now" was taken on a trip to Sydney. Originally from Sydney and with Kate's first job being in the city, when she describes the moment she captured this image she said "I felt like I was looking into the past as I watched people rushing up and down the street. I loved the composition of the woman also watching the world go by and waited for the right moment to capture the man walking under the sign."
Most people will know Kate Barclay from when she had the gorgeous shop the "Bendy Street Emporium" on Gaskill St, with this now a happy memory Kate has been busy with freelance and art photography work. Kate jokes that "The commute in Canowindra is much less stressful than the one I used to have in Sydney."
"This is a huge honour, as being selected my work will also be included in the 5th Biennial of Fine Art and Documentary Photography 2018 to be held in Prague next October and the other artists are in some cases world renowned," said Kate.
Kate has a Facebook page https://www.facebook.com/Kate-Barclay-661189477260821/ and an Instagram account https://www.instagram.com/kate_barclay_photography/ which has contact details and some examples of her work.