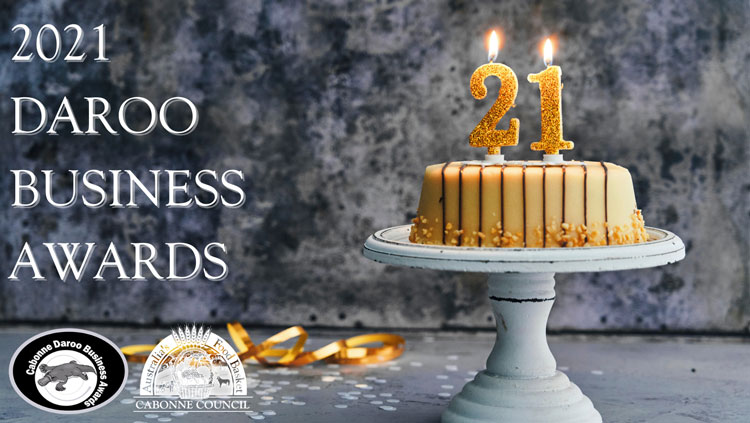 The final 77 nominated Cabonne businesses for the 15 categories of the 2021 Daroo Business Awards. Voting for the awards is now open on the Council website.
The objective is to raise the profile of companies and organisations across the shire that demonstrate a commitment to excellence in their area of service and business management.
Drought, the COVID-19 pandemic and mouse plague have tested businesses this year.
The Awards are an opportunity to recognise and celebrate the achievements made by these businesses in our local communities.
Twenty-one people have been nominated for the Apprentice/Trainee of the Year and the Employee of the Year categories, showing the hard work and dedication that goes on behind the scenes in the shire.
The winners of these categories, as well as the Best Business in Cabonne, will be determined by an external judging process.
For all other categories, voting has commenced on the Cabonne Council website.
Residents can vote for the business they think should be recognised, especially given the harsh conditions of the past 12 months. Local businesses include Central West Saddlery, Daly Flooring and Carpet, Canowindra Services and Citizen Club Perennialle Plants Cafe, Nursery and Emporium, Canowindra Challenge Incorporated, Canowindra Creative Centre Incorporated, Montrose House, The Canowindra Hotel, Fashion on Gaskill and Age of Fishes Museum.
Voting closes on 5pm Friday, 10 September 2021. For more information, please contact Council's Community and Economy Team on 6392 3200.