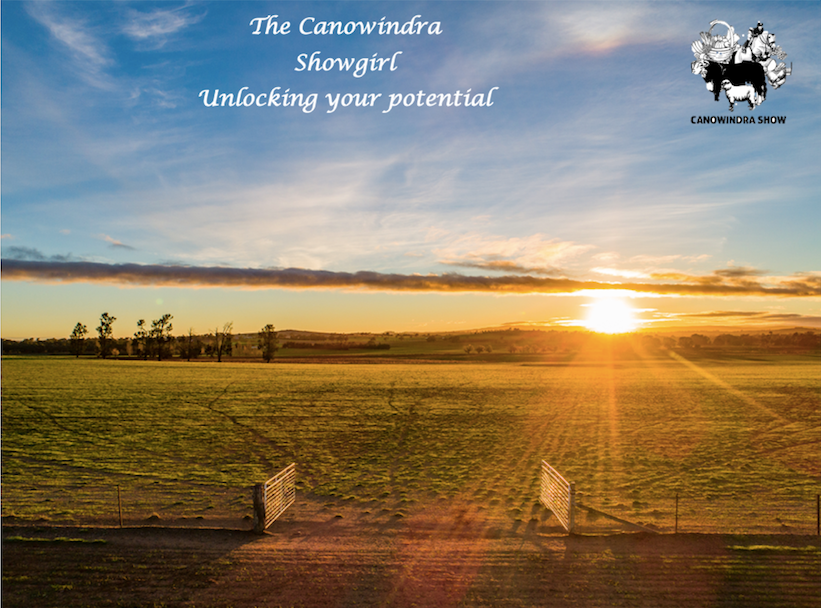 The time has come for young women in Canowindra to think about entering the 2018 Showgirl Competition. If you are between 18 and 25 years old this is an opportunity to enrich your life with a new experience.
The program has been tailored to the theme of Unlocking Your Potential, and includes a range of events and activities.
These kick off with an informal afternoon tea on Sunday, 12th August at Finns Store in Gaskill Street at 3pm. The aim of the event, open to everyone, is to answer your questions. There will be guest speakers, past showgirls to talk to and an information booklet.
After applications have closed on 18th August, a showgirl development day will take place on Sunday, 19th August at the Canowindra Showground. The day is for all applicants and will focus on public relations skills and information about the showgirl program, as well as agriculture in general. Each girl will receive a showgirl shirt to be worn during the show weekend.
On Sunday, 1st September there will be a working bee at the showgrounds to be attended by all applicants. The official showgirl interviews will take place on the weekend of 8th and 9th September followed by a formal garden party for all families and friends.
The final event will be at the Canowindra Show on 21st and 22nd September when the applicants will be introduced and interviewed on stage. There will also be other official duties to attend to during the show.
Other categories include the Jillaroos and Jackeroos for 6 to 12 year olds and junior showgirl for 13 to 17 year olds. All enquiries please phone Carolyn Austin on 0427 150 277.