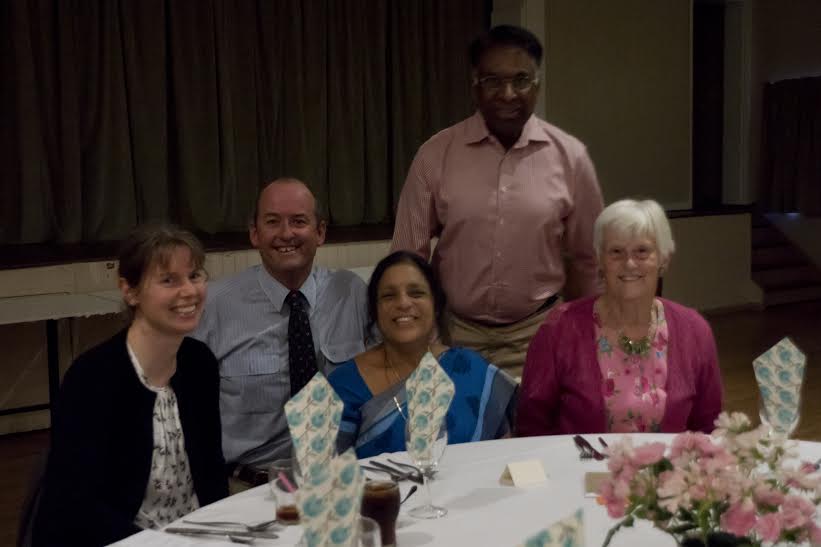 The Canowindra Services Club filled with well-wishers on Friday night, coming together for an evening of good food and fond memories in order to farewell Dr Kumar after 44 years of service.
MC Oliver Stone began by outlining the extensive collection of achievements Dr Kumar has achieved since arriving in Canowindra from India in 1971 before inviting a number of attendees to express their gratitude for all Dr Kumar had done for the town over the past four decades.
"It's been a pleasure working with you over the last 27 years," said local pharmacist, Vicki Grant. "We will miss you and your wife, Uma. Thank you for everything you've done for the community."
Local Ian Brown added to the sentiment, saying "We've been very lucky to have someone as patient and compassionate as you in this town. On behalf of my family and everyone here, I wish you all the best for the future".
At the end of the evening Dr Kumar was presented with a book, filled with sketches and stories of all things Canowindra and signed by all in attendance. Dr Kumar expressed how thankful he was to have spent so much time as a part of the small, friendly community. "My family are all very grateful. We will miss you all. We have some reservations about moving to Sydney and it will be a big change, but we will be able to spend more time with our family and grandchild, so it will be worth it."
The Kumars will keep their farm here and make regular visits back to Canowindra to keep an eye on that as well as to catch up with the many life-long friends they have made here.
From the Canowindra community and the team at the Phoenix, we wish you both well with your future in the city. You will be greatly missed!