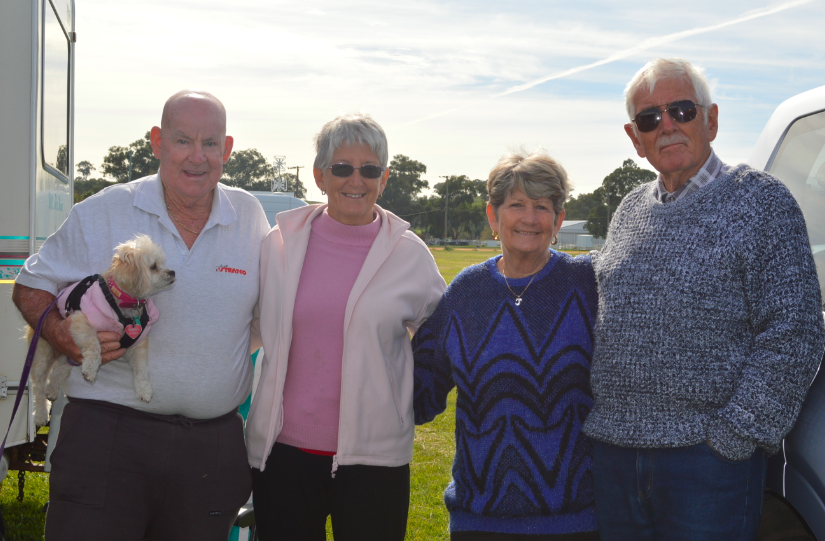 Talking with some of our visitors staying at the Showground, the couples we met have all travelled quite some distance to be here for the Balloon Challenge.
Warren and June Pascham are from Crows Nest outside Toowoomba, and June was actually born in Canowindra. This is their third visit and they love the atmosphere as well as affording them the opportunity of visiting with family members.
For Mark and Petal Bentley this is their first time and they have travelled down from the Brisbane area as well with their friends Cheryl and Will, together with Tia their small dog. Mark and Petal have been married for over 50 years and they have always wanted to see the Balloons and since moving into their village they have become firm friends with Cheryl and Will. As they are all from Brisbane, they are feeling the cold in the morning and of course hitting their beds with doonas early each night. They are all looking forward to the Barefoot Bowls and are keen to explore the area.
By Cheryl Newsom