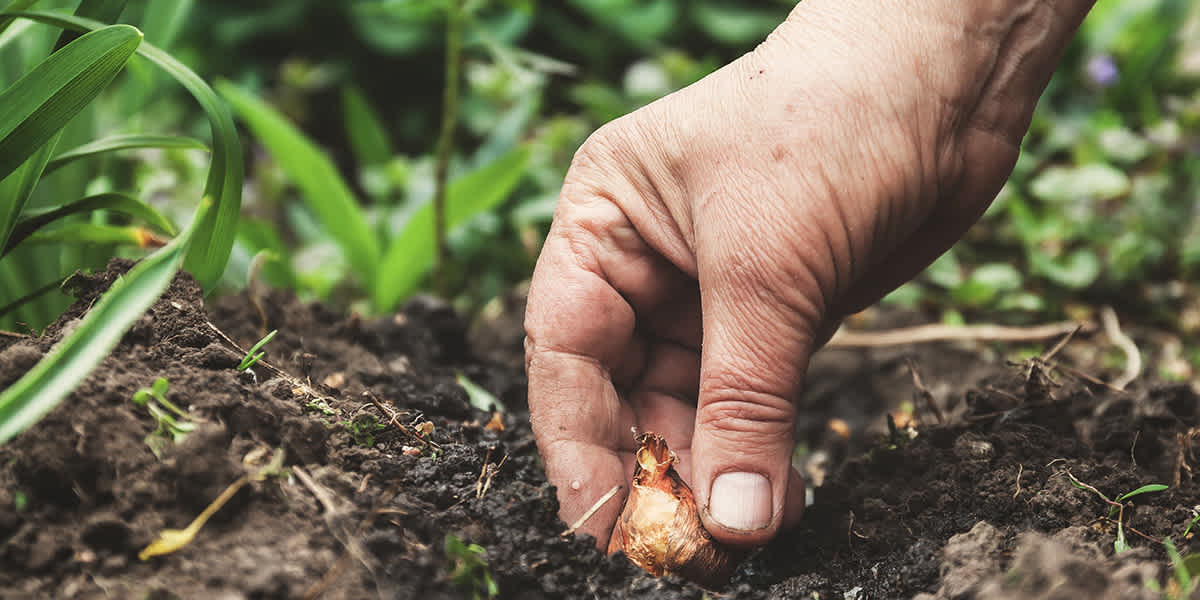 Want some lovely colour in your garden from spring flowering bulbs? The next month is the time to source and plant those bulbs. Daffodils, jonquils, Dutch iris, hyacinth, ranunculus and tulips are the well-known, spring flowering plants that can be planted as bulbs at this time of year. Most of these are available in a wide range of flower colours, so you have endless choices to make.
While there are several bulb suppliers that you can buy from online, my preference has always been to buy from a nursery or grower where you can feel how fresh, firm and healthy the bulbs are and you can pick a mix of types and flower colours to suit your garden needs. I buy in bulk batches from a specialist bulb grower in the Dandenong Ranges region of Victoria.
If you've had some of these plants in parts of your garden for 3 or more years, it may be time to dig up the bulbs and separate or spread them a little more widely as they do tend to multiply and crowd themselves out. Only do this after the foliage (leaves) of the bulb plants have fully died back after flowering.
Preparing for planting bulbs is fairly simple. Dig over the soil (to about 20 to 30cm depth) and mix in a sprinkle of aged manure or complete fertiliser. Most of the bulbs I have mentioned above are best planted at 10-15cm depth and a similar distance apart. Garden designers recommend that bulbs of the same type be planted in groups or clumps, rather than mixing up different types or scattering them over wide areas. Apply a thin layer of straw mulch over the soil after planting bulbs to keep the soil cool.
Don't forget that most of these bulbs can also be grown in pots and will provide lovely colour in spring in pots on paths, entrance steps and verandahs.
By Ian Rogan
Millthorpe Garden Nursery