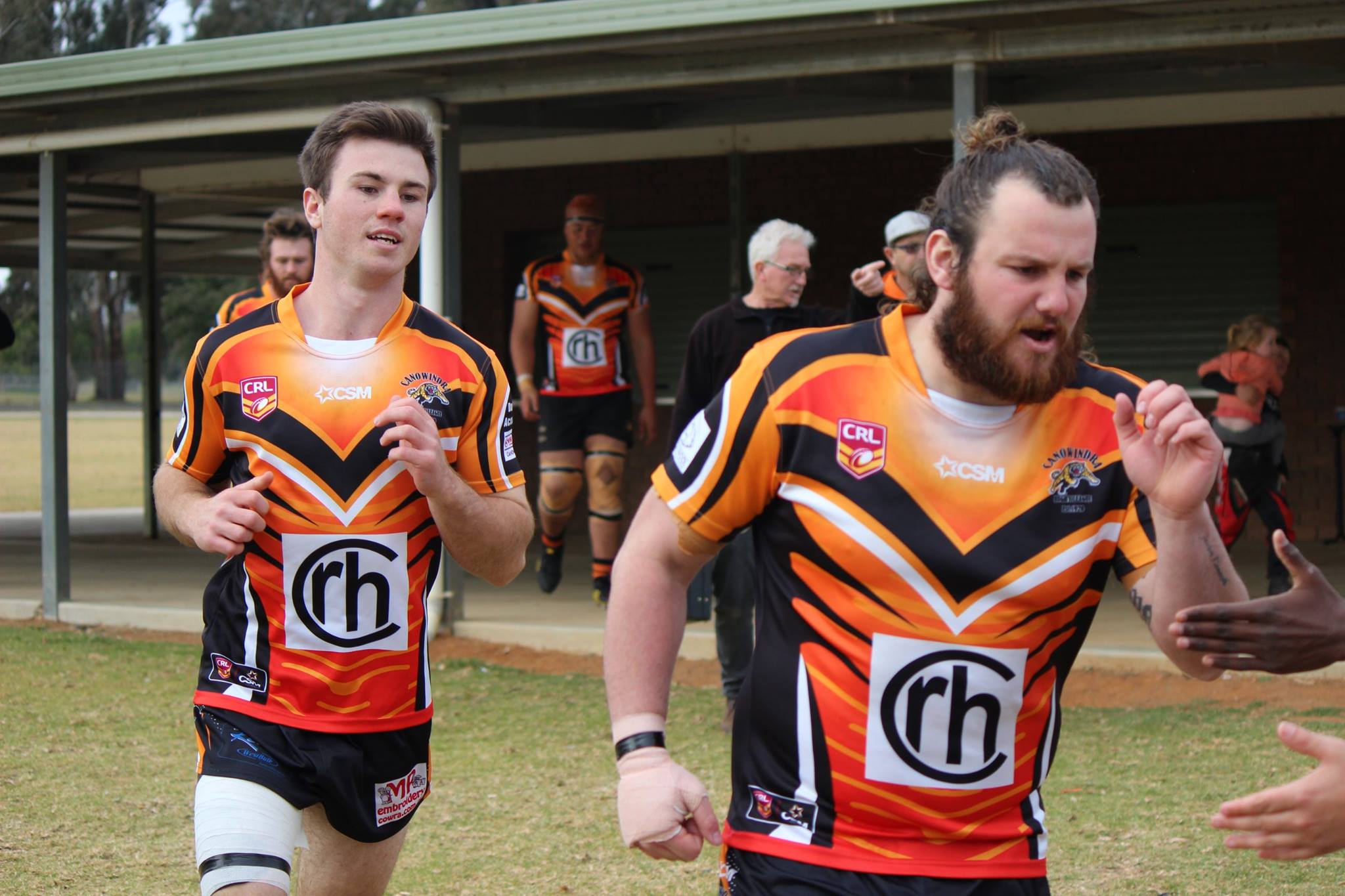 The Canowindra Tigers have come away with a solid win against Condobolin 72-6. Being equal 4th with Condobolin the Tigers had to come away with a win to progress to the next round of competition. The Tigers worked well on their combinations, stuck to the game plan and were patient in attack, which allowed them to win the game.
"The boys really shared the work load this game and all played together which has improved a lot," said coach Barry Traves.
Minimal mistakes were made throughout the game allowing the Tigers to come out strong. A stand out for the game was Cal- lum Clyburn with his 50m sprint to score as well as Jayden Brown having a strong game.
"We are looking really good. Next week we play Grenfell who are in front by 4 points so we must win. League Tag also had a great week only going down 14-4. Juniors were also unlucky being defeated 30-22," said Barry.
3 points: Callum Clyburn
2 points: Jayden Brown
1 point: Wiase Ratudina and Vilise Rabotini
This weekend Senior Rugby League, Youth League and League Tag all have home games. Youth League will be starting at 11.20 against Eugowra, League Tag at 12.40 and first grade at 2pm against Gren- fell.