Skydiving is an experience like no other and our journalist Taneil gave flying a go.
Jumping out of a perfectly good aeroplane isn't on everybody's bucket list, but it should be!
Time stands still as you float above ground 14,000ft up in the air, taking the world in from a complete new perspective.
Adrenaline fills your body and you literally feel like you are floating on cloud nine.
As you tumble through free fall for about 60 seconds this would have to be the most exhilarating experiences you can have. Falling through clouds, plummeting towards the ground of speeds up to 300km/ hr until finally the parachute takes flight and pulls you back up to a place of tranquility as you look to the horizons in complete awe.
"Hands down the best experience I have ever had! The adrenaline is one thing but the pure beauty and being able to see the countryside from a different perspective is probably what I loved the most." said Taneil.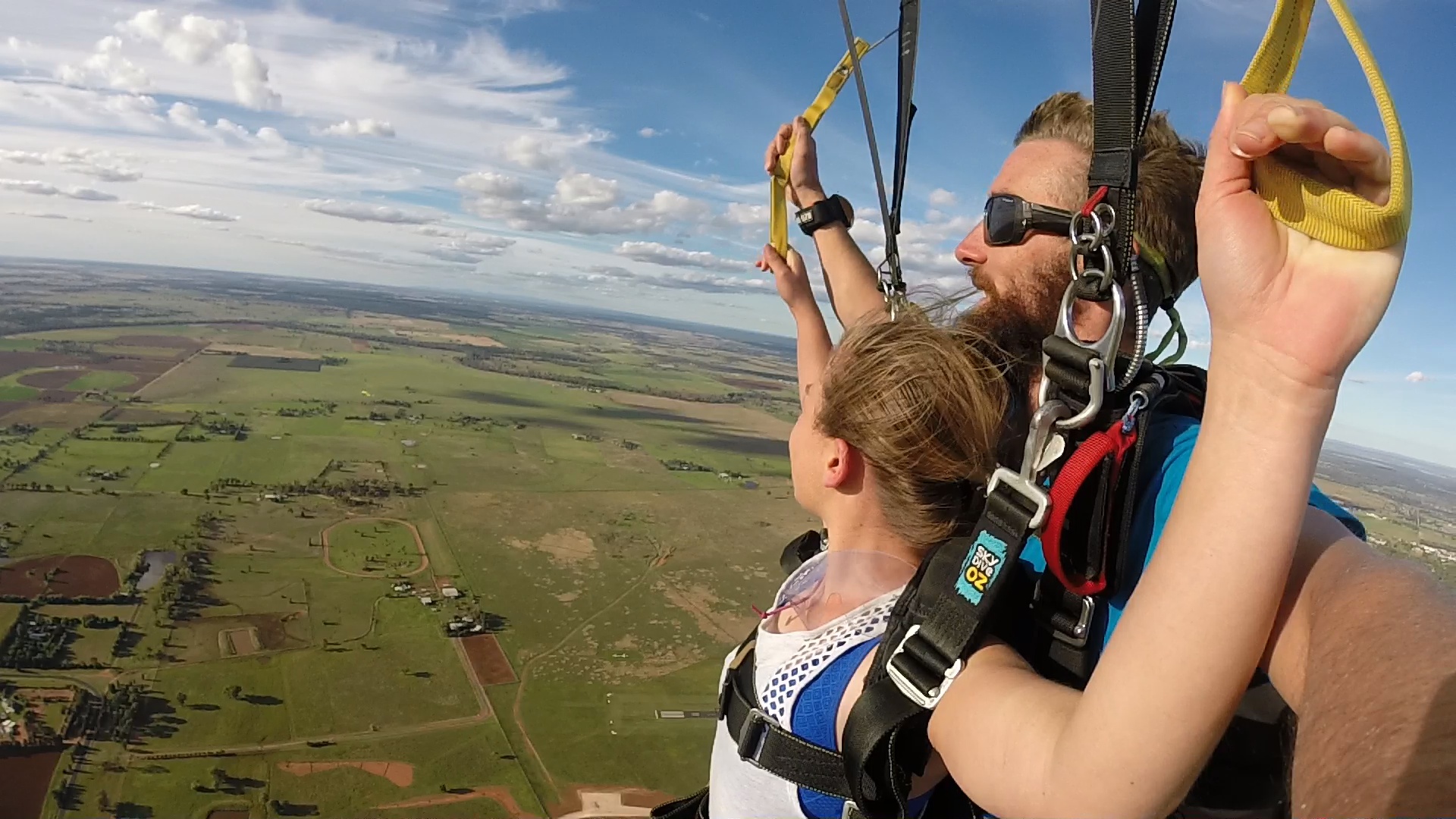 Skydiveoz are one of the best in the business and are an experience you can trust. They have Australia's highest skydives, over 20 locations available and 28 years of experience.
"Skydiveoz were beyond amazing! They made sure I felt comfortable, safe and laughing at all times. I think my jaw was sore from smiling so much," Taneil laughed.
Fear does a funny thing to us and often holds us back from experiencing some truly amazing things. Skydiving is one of those!
"Of course I was scared leading up to it but I feel that it is often the things that we are scared of the most are usually things that we should give a go and I am so glad that I did!" said Taneil