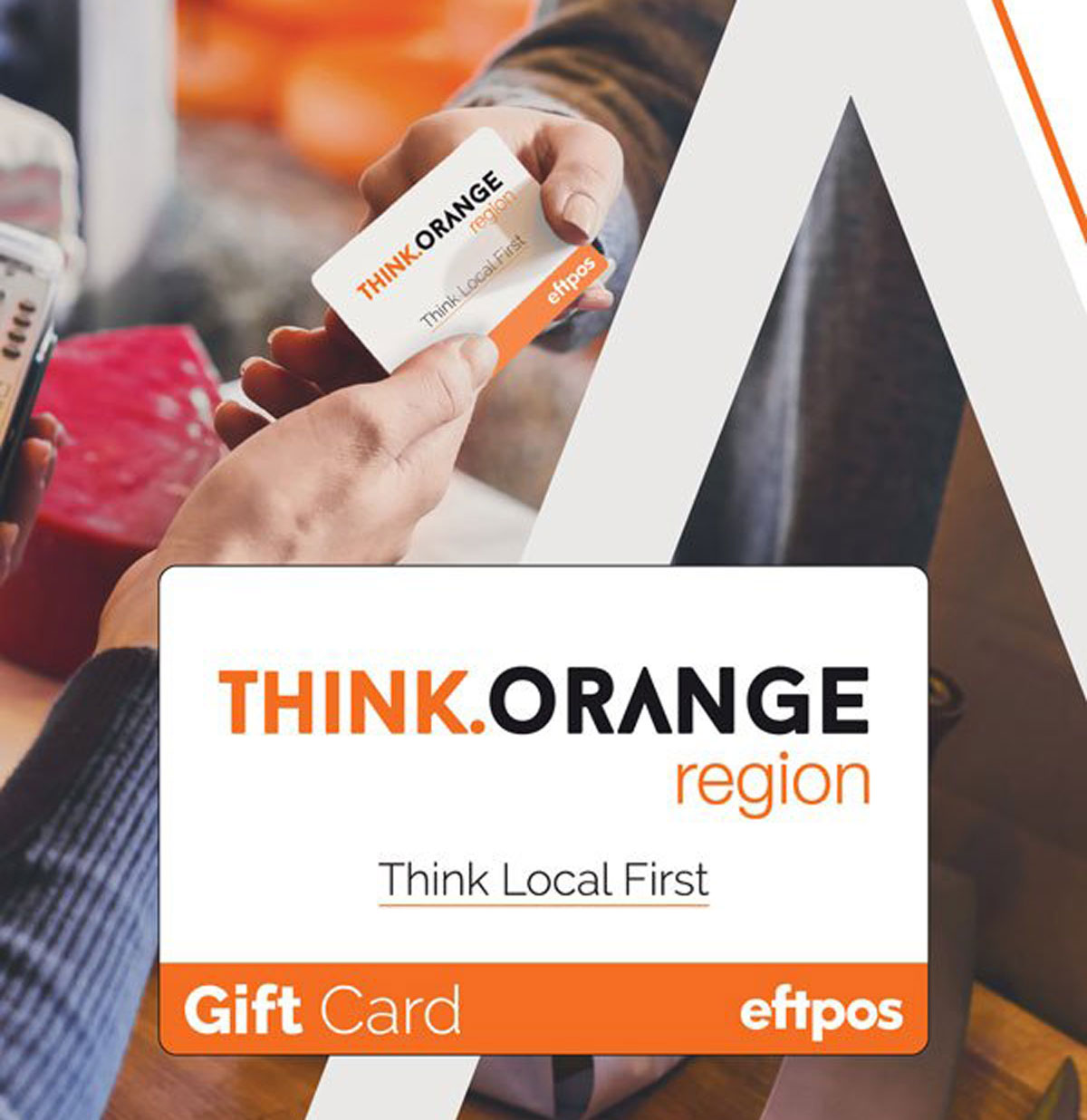 To encourage locals to support local retail businesses, the Shop Orange Region gift card has been rebranded as think.ORANGE region cards. This is to emphasise that the LGAs of Orange, Blayney and Cabonne are part of the program.
"There was interest in the community in a similar gift card program called 'why leave town' last year, however there was quite a large financial and marketing outlay to get started, so it's better suited to a larger regional Cabonne, Orange joint initiative," said Canowindra Business Chamber and Progress Association member Danielle Kinsela.
"There was a recent name change to include 'Orange Region' to ensure the smaller surrounding communities could be involved."
The Think Orange Region shopping card is an EFTPOS-based gift card that works like any other gift card or voucher based system. The only difference is the money can only be spent in Orange, Blayney, Molong, Canowindra and surrounding villages, at over 100 participating businesses.
There is almost $750,000 loaded onto these gift cards ready to be spent in our region. $53,000 will be in circulation from the recent Orange360 Spin and Win Newcrest Promotion, with another $50,000 from Orange City Council.
Ms Kinsela said many larger corporations are using the gift cards as incentives for employees.
"I think a lot of Canowindra businesses are just beginning to hear about these cards and the opportunity to capitalise both on the Newcrest stimulus and booming Orange regional tourism," she said.
It's free to sign up and promote your business to these audiences. Head to thinkorangeregion.com.au for information.