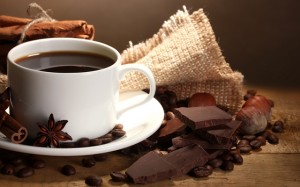 Cafe Latte in Orange has freshly roasted coffee from their new supplier Café Firenze, using the Dante blend, with a stronger but smoother taste. Enjoy your brew in this modern, spacious and cosy café. Dine in with traditional favourites, modern meals and gluten free options available. Café Latte will also be hosting "theme nights" soon, so keep your eyes out for those!
If a Greek inspired a-la-carte style café/restaurant appeals to you, check out Patmos Café over in Orange. You will find it close to the Botanic Gardens, a perfect atmosphere to relax and enjoy delicious meals with a Greek influence, friendly customer service, homemade treats and the exquisite views of Mount Canobolas.
Patmos Café also cater to functions and larger dinner parties and could be the perfect place to host your next special event. Open from Tuesday to Sunday, Mt Canobolas Tea House offers delectable breakfast, lunch and dessert menus. Relax in the tranquil setting and breathe the fresh country air as you choose from a selection of mouth-watering cakes, slices, pies and tarts. The generous mid-week lunch specials and exceptional service will keep you going back for more.
For a casual alfresco dining experience showcasing delicious homemade food, local coffee and peaceful East Orange surrounds, look no further than Simply Nile Café. Located in a quiet street, this gourmet café has so much to offer.
At Simply Nile they use fresh, local produce and friendly, efficient service to match the quality of the food. Simply Nile is a trendy venue that can cater for functions like weddings, parties and special occasions. The chef is working on a new lunch menu for the colder months, and they are always experimenting with new and exciting flavours.
Every two months Simply Nile opens to the public for dinner. Adorned with fairy lights and a fire pit to ward off the cold, the atmosphere of the outside courtyard and the indoor setting is stylish and creative. The last Friday night dinner was a great success and the next dinner event will be on July 3rd at a cost of $65 with BYO alcohol.