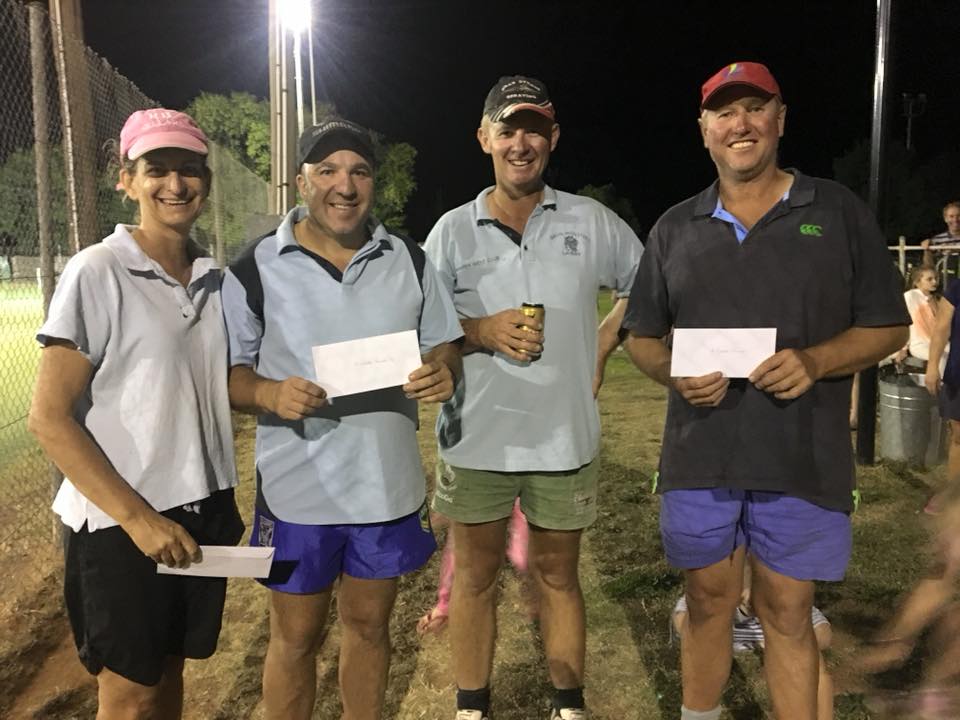 It was another great end to the Canowindra Tennis Competition with the Grand Final being held last Thursday night.
• A Grade winners: Rob Atkinson and Simon Wood.
• A Grade runners up: Andrew Pull and Rach Arnott.
• B Grade winners: David (Moey) Bermingham and Monique Jennart.
• B Grade runners up: Kylie Pull and Sarah Jeffrey. Tommy Jeffs was sashed Club Person for the Tennis Club and thanks to him for supplying all of us with some yummy treats to eat every week.
By Kylie Pull