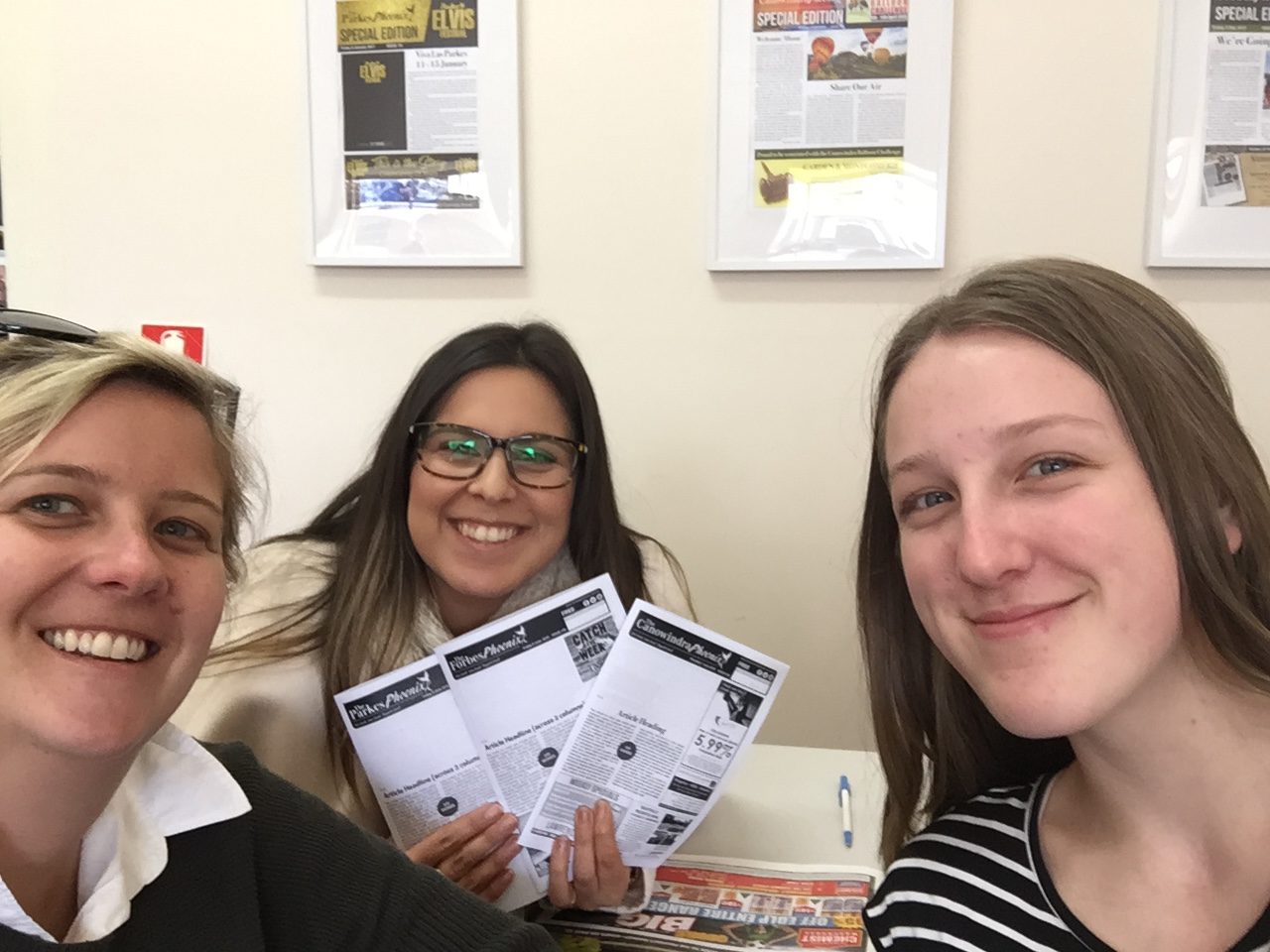 For those of you who are unsure, I spent my last week at the Canowindra Phoenix for my Year 10 work experience. Working for the Canowindra Phoenix was a great learning experience.
It helped me understand and appreciate how much work really goes into the free community newspaper each week.
The highlight of my eventful week was the laughs shared around the office. Not only did I find a new appreciation for the industry and how much work is put into each week's paper, I had a fun time helping out where I could and was always eager to start a new task.
Everybody I met whilst working, were the most understanding and friendly people and I am extremely grateful I had the opportunity to work with each of them.
Some of the work I was involved in included printing, proof reading and editing, social media posting to Facebook and Instagram and bundling and stacking the newspapers ready for delivery. I also walked along the Main Street to search for "Our Bloke" and ask the community the "Question of the Week".
Although the printing day left me with many paper cuts, I enjoyed every moment.
I'd like to thank all the ladies who helped me have a better understanding of the work place. I'm glad to say I learned a lot during my time here. Overall, I am thankful for my experience and could not have been happier with my week.
By Taylah Cahill