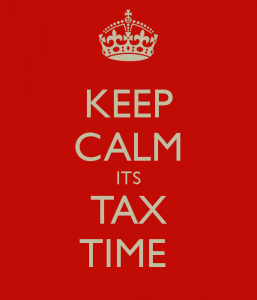 In a little over a month the curtain will fall on another financial year.
Ivan Cunial from Crowe Horwath says that now is the optimal time to ensure your affairs are in order so you are in the best possible position from a tax point of view at the end of this financial year.
Tax planning doesn't have to be fancy or complex. There are simple things you can do to more effectively manage and improve your tax position. With the right advice, from a forward looking advisor, you can be in the best tax position at the end of this and every financial year.
That's where the team at Crowe Horwath can assist you. With specialist tax knowledge and a wealth of experience working with local clients, they help to navigate the constantly changing landscape to obtain great results for their clients.
Ivan visits Canowindra on the first Tuesday of each month. Contact Ivan and the Crowe Horwath team on 6361 5200 and book your appointment today.
ITP Cowra-Federal Budget 2015 Wrap-Up
Small business is a sector that came out a clear winner from the 2015-16 federal budget. Despite mutterings that the budget was going to be "dull and boring", there were nevertheless a few surprises contained in the pages of the budget papers.
The budget contained a proposal for a so-called "Netflix tax" (that is, extending the GST to digital products and services imported by consumers in Australia). However, another rumoured GST change, to decrease the GST exemption threshold of $1,000 that applies to purchases of imported goods, did not make an appearance.
The government plans to implement an anti-avoidance rule specifically directed towards very large multinationals. Other anti-avoidance announcements aimed at the same taxpayers illustrate intentions to "combat multinational tax avoidance".
There were few other notable budget impacts for personal taxation. The budget announcement which will have the most significant impact on middle Australia is the child care reform package.