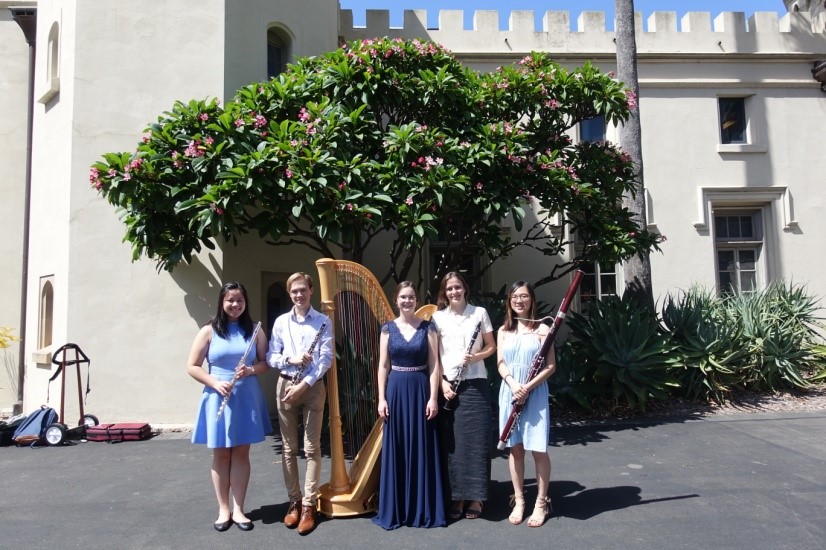 David Miller AM and five students from the Sydney Conservatorim of Music are returning to Canowindra's All Saints Church on Sunday 29th April for a 2pm concert. Seriously accomplished undergraduate musicians all in their twenties, most of whom have already travelled the world playing in Vienna, Ukraine and other famous European music venues will play flute, clarinet, oboe, bassoon, harp and grand piano.
Their repertoire will include chamber music, duos and solo compositions by Mozart, Poulenc, Debussy, Vaughan Williams, Haydn, Brahms, Handel and many others. What started 21 years ago as a single concert in Canowindra has grown to become the Con's Grand Western Tour, an eight day series of concerts, master classes and school visits at many Central West NSW towns always under the enthusiastic leadership of David Miller.
The students, staying two nights in Canowindra will be able to visit and enjoy the night market and balloon glow following the Canowindra Balloon Challenge.
Tickets are $25 per person ($20 for concessions) can be booked on 0429 443 215 or purchased at the door. As usual there will be a wine tasting and nibbles with David Miller and the students in the church hall following the concert.