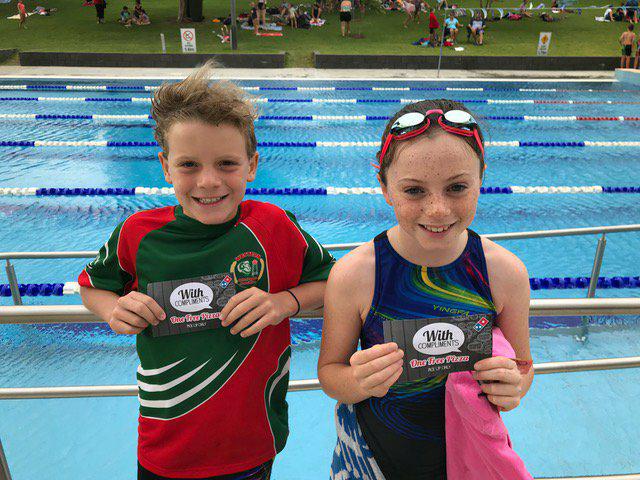 As the club progresses into the Swimming Club Championships over the coming weeks, improvements in the pool all over the age groups are being achieved. Congratulations to all Swimmers for achieving personal bests and breaking records at your recent School Swimming Carnivals.
Friday night saw improvers in Freestyle: Emily Thomas, Rianna Reeves and Reuben Cleary. Breaststroke: Campbell Arnott, Fraser Wythes and Hannah Gordon. Backstroke: Connor Watson, Will Pearce and Neil Duguid. Butterfly: Riley Bollinger, Ruby Arnott and Holly Pull.
The Spoon Winner was Finlay Rowston and the Domino's Cowra Pizza Award winners were Riley Bollinger and Lillian Harrison.
By Al Stephens