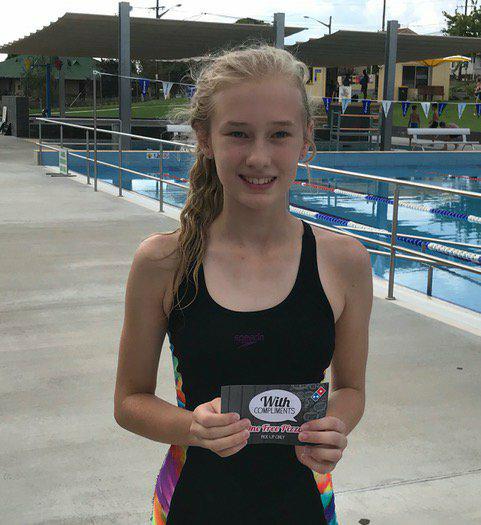 Swimmers on Australia Day produced good times and improvements in all strokes. Thank you to Jarrod and the Committee for running Swim Club to give swimmers an opportunity to swim. A busy weekend ahead for Canowindra Swimming Club with the Annual Carnival on Sunday 4th February.
Donations have been gratefully received from the Community which contribute to prizes for the Swimmers and keeping our club up to date with the recent purchase of new timing equipment. If you wish to donate or contribute your time to this exciting day please contact Al Stephens 0408 876 930.
Results 26th January – Domino's Cowra Pizza Award for overall improvement on the night went to Lila McCaffery, Lachlan Rice and Amelie Kerr. Improvers in the following strokes were Freestyle Ludie Rogers, Ava Thornberry and Chris Rowston. Breaststroke were Angus Sunderland, Eden Hawker and Mitchell Cartwright. Backstroke improvers included Levi Strange, Alex Rice and Neil Duguid. Butterfly improvers were Hannah Gordon and Bella Gordon.