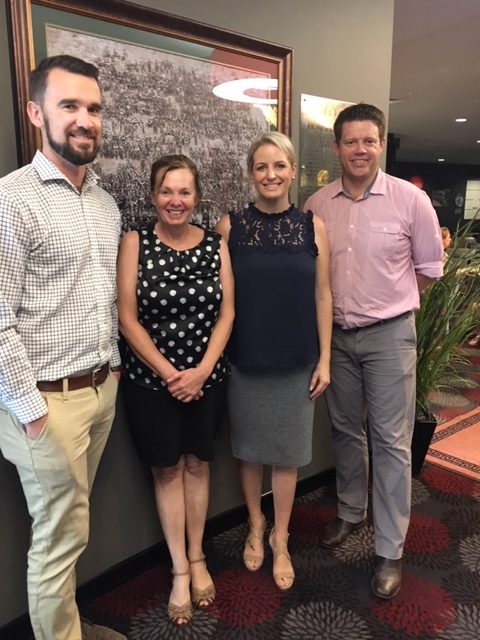 Surveys calling for Canowindra and district residents, traders and community groups to show their support for the Canowindra Community Bank® Project have been with local people and businesses now for over a week and we are calling on all residents, if you have not completed this and it is still sitting on your kitchen bench, to please take the time to complete this and post it back to the consultants. Otherwise you can do this on line, following this link:
Supporters of the proposed Canowindra Community Bank® Project have just 8 days left to take part in the campaign's community survey. Steering Committee Chair, Cheryl Newsom said, "Surveys would be accepted until the 22nd February when the confidential responses would then be compiled by an independent consultant."
Following on from the interviews with local people last Thursday the consultants had seen a large increase in the number of surveys returned. However, it is critical we get as many responses to this survey as possible and from a wide variety of respondents," she said.
"It is only with the full support of our community that our dream to have a locally-owned and operated bank here in Canowindra will come to fruition. Many people are still unaware that a good share of the profit of the Bank will be returned to local organisations, charities and sporting groups, so this is a real benefit to the town," said Ms Newsom.
The Steering Committee believe that the community does want the long-term benefits a Community Bank® branch can bring, however we need to back this up with official data to show that it will be viable.
"In addition, the Bendigo Bank is one of the main five banks and quite unscathed by the Royal Commission into the Banking industry. They can offer all
services including car loans, home loans, equipment loans, farm loans, residential mortgages, savings accounts, term deposits, so why not make that enquiry today to see how you can be involved."
"Time is of the essence, so make sure you show your support for this grassroots initiative today," Cheryl said.