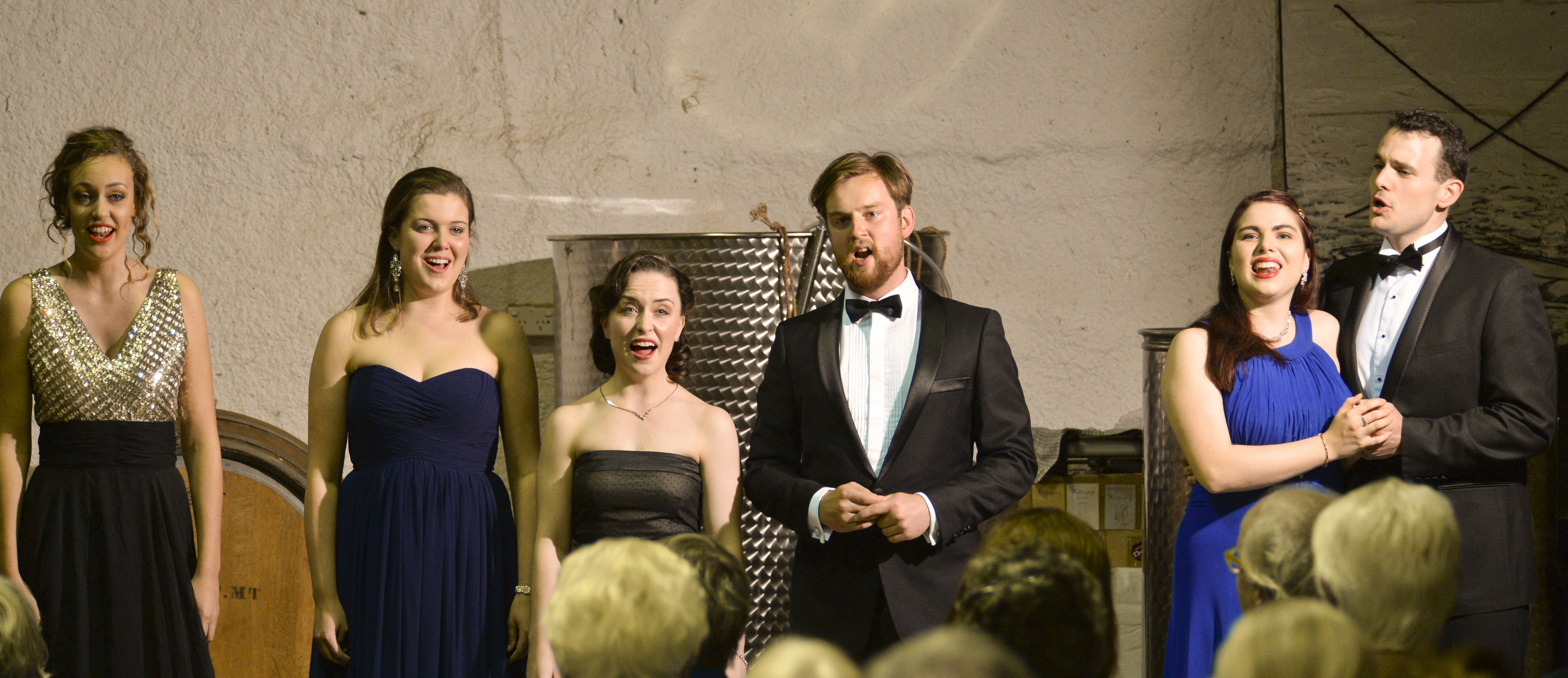 In a district blessed with the climate and soils suited to wine growing there is nothing that attracts people more than a luncheon that includes the product of the vineyard. Just so at Wallington's on Sunday 16th when 80 people, some local but many from further afield, gathered under the vine covered pergola to enjoy a little joie de vie. The last event of the Canowindra Baroquefest included a luncheon menu superbly crafted by caterer Jo Robson featuring her specialty of chicken and pork terrine with dill and mint, followed by two delicious desserts, a lemon buttermilk pannacotta with blueberries and a tiramisu. There was a full choice of Wallington Wines for selection.
This is a scene that never fails to attract comments about the view across the paddocks and the vines to the blue hills beyond. Then to follow all that with a concert in the winery itself, built with straw bales with its consequently excellent acoustics is nothing short of perfection. The concert on this occasion was entirely vocal and was presented by a group of six young singers, some of whom are already enjoying singing with professional groups, and some who are waiting in the wings for such an opportunity.
Voci Stupende is a not for profit organisation managed by Jane and Hugh Frazer who support and actively look for opportunities for the singers to perform in regional Australia. Their daughter Emma sings with the renowned "Song Company", a group that has asked Richard Statham, president of Canowindra Fine Music if they might be able to perform at Baroquefest 2017.
So great things are set to follow in years to come providing the organising committee is able to attract financial support to meet its budget each year.
By Taneil Thornberry