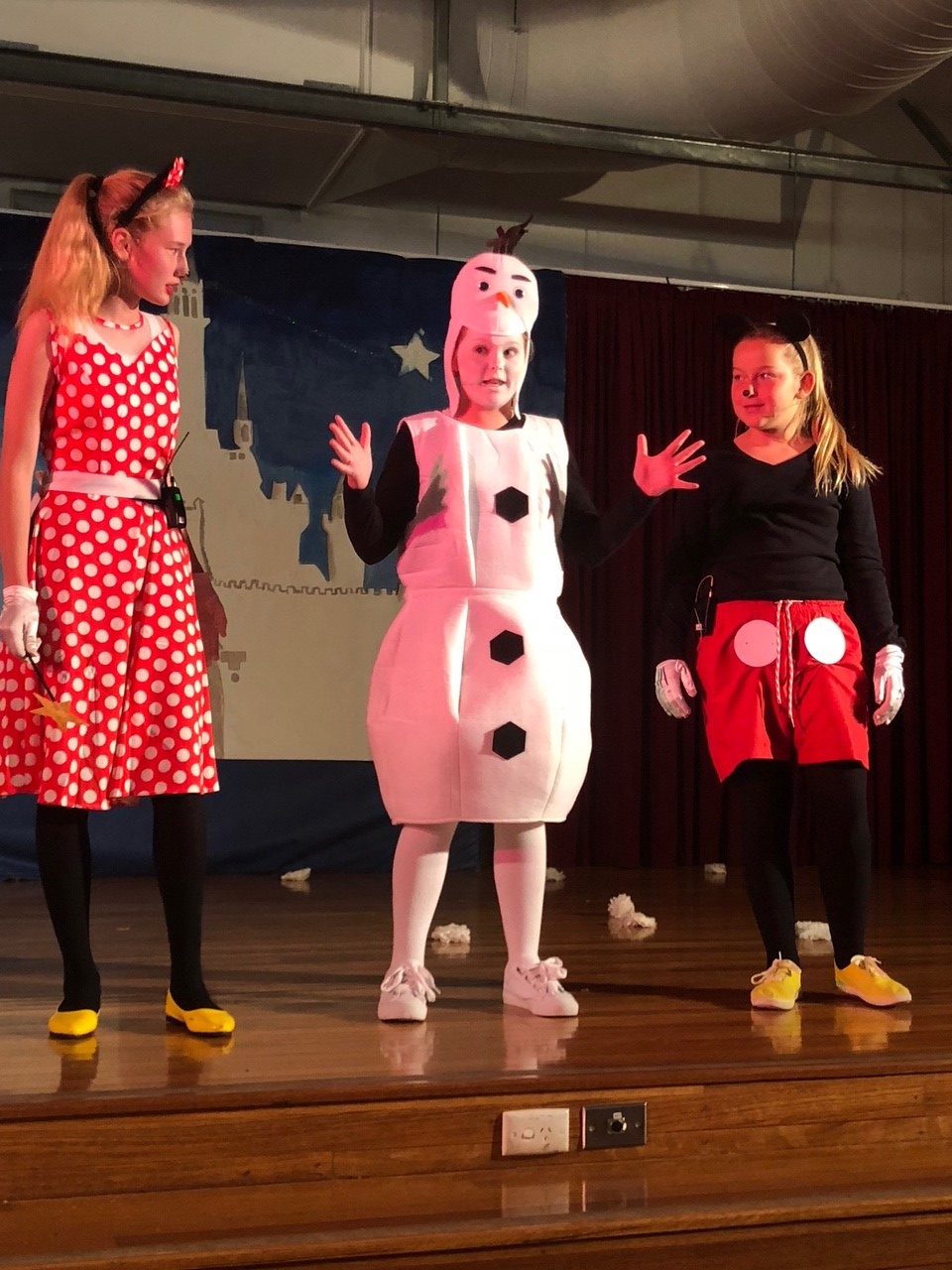 On Thursday 13th September, Canowindra Public School presented, 'A Twisted Disney Tale' for their school concert. Every student in the school was involved in what was a massive effort from the teachers and students. The concert started with Minnie Mouse being jealous of Mickey Mouse always being
in the limelight and her just being a character in the shadows.
The concert had a mix of songs from different Disney tales like The Lion King, Beauty and the Beast, Mulan, Tarzan, Little Mermaid, Jungle Book and Frozen. Along with Tweedle Dee and Tweedle Dum, Minnie and Mickey travelled through a mixture of different Disney tales only for Minnie to realise that she is just as important as Mickey.
The Jungle Book and Beauty and the Beast passed and it was time for The Lion King. CPS Student Nerolyn Kama said "I was Timon, I only had a few lines but I was still very nervous. I was surprised that they laughed at my joke, "What's the motto with you?"
"The finale song with the whole school, 'You've Got a Friend In Me', was really fun," said Nerolyn.
The students would like to thank Miss Kristy White for writing this fantastic play, without her they wouldn't have done a great job. Also a big thank you to Mrs Donna McLaughlin for helping throughout this journey. "Overall I enjoyed acting and performing, it was an awesome experience," said Nerolyn.
Contributed by Nerolyn Kama and Lincoln McMillan