A program designed to empower young students, The Duke of Edinburgh Award, saw 23 Canowindra High Students participating for Bronze, Silver and Gold awards.
The worldwide program has 8 million participants with 700,000 being from Australia in the past 57 years.
Canowindra High School have been participating in the program for four years now, with this year being the first that Canowindra High School have had 3 students go for gold.
Julia Stanley, Will Wright and Hamish Gregson will all work to achieve their 52 hours of work in community service, learning a new skill, physical activity and going on a number of overnight hikes.
"I think the best thing is that if they can complete a hike, carrying all of their gear on their back, they can do anything! It's pretty tough and it gives kids a lot of confidence." said teacher Andrew Phelan.
The most recent hike was out on the Nangar Road where students were required to set up their own camp with a camp fire to cook and keep warm.
"A highlight for the most recent hike was when Jamie Austen set up a couple of lines to go yabbing, then later cooking them up for dinner, that was pretty special as some students have never done that before," Andrew said.
To break up the hike students had a canoeing and kayaking lesson from Mark Edwards, as he taught them capsize and rescue drills. The Bronze certificate students then departed the group and Silver and Gold continued on to Cucumber Creek.
Julia Stanley received the 'Bear Grylls' award for the night after she roughed it in a hammock tied between a fence post and a trailer.
The final day of the hike for the Gold participants was the most challenging as they scaled high peaks to finally reach Mt Lewis. Probably the most rewarding hike though, with 360 degree views being pretty spectacular.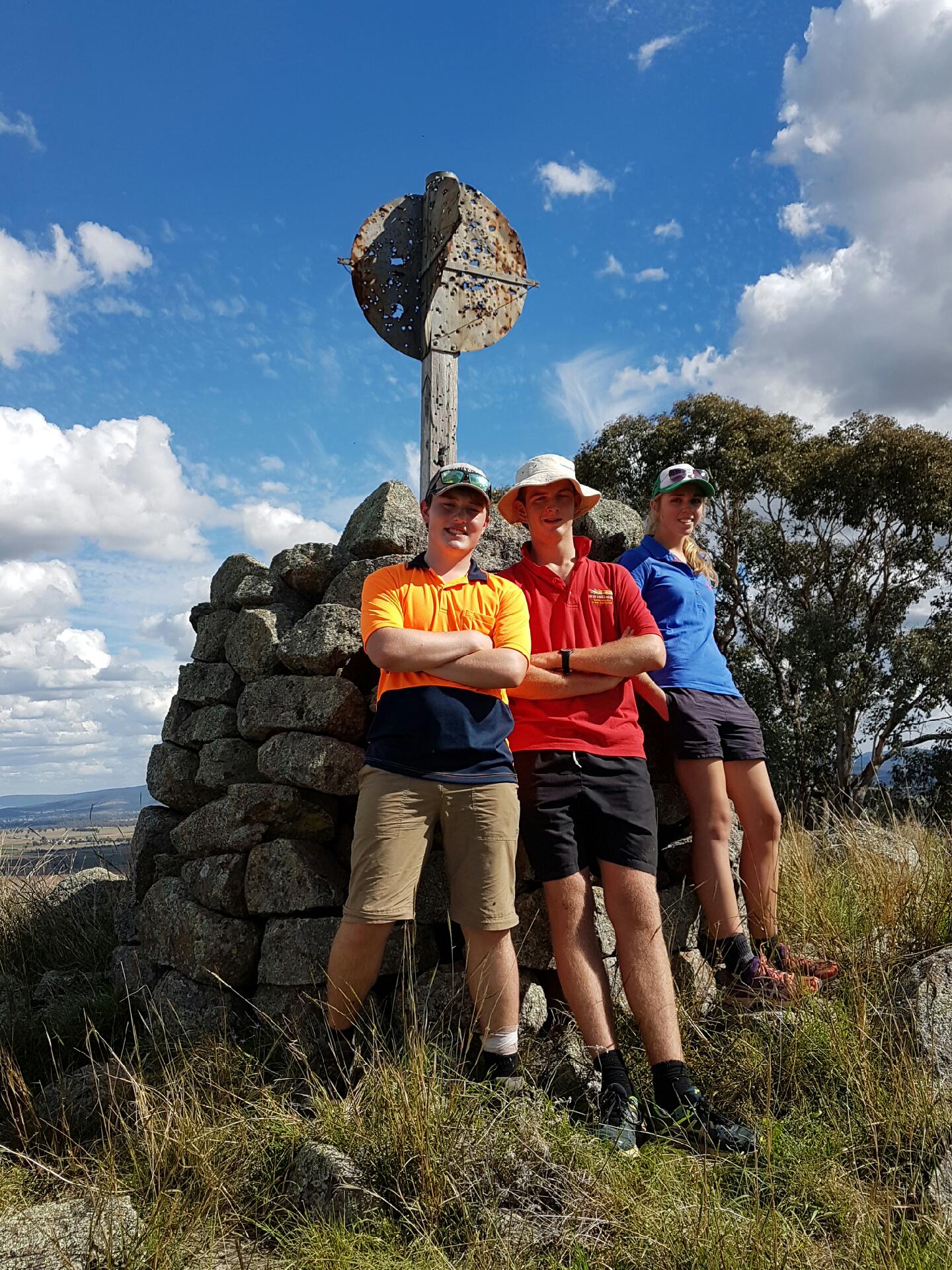 "This hike was really just a practice as the gold participants will head off on a four day hike of Mt Kosciusko National Park and silver participants will be going on a hike from Katoomba to Jenolan Caves," said Andrew.
The Duke of Edinburgh program allows students to not only make a difference in their communities but to learn skills to overcome barriers in life. The award is set out to challenge young people and to encourage team workout among the students, as a lot of them require a great deal of persistence and determination.
"It really develops their confidence and it's great to see kids getting outdoors and learning new skills." Andrew said.