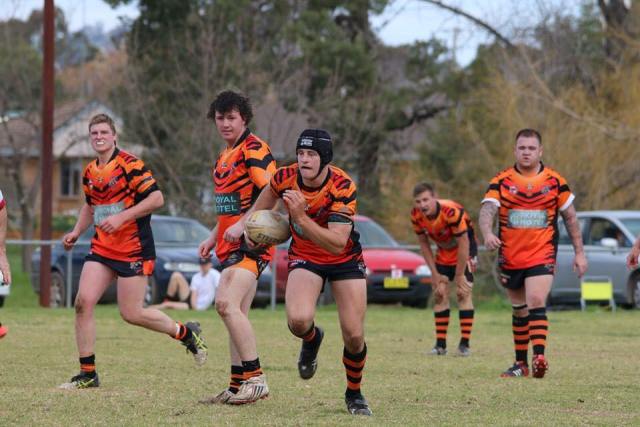 The day started off with a questionable try to Grenfell, giving them the early lead 6-0. Canowindra hit back quickly with a try from Nick Willson, narrowing the gap to 2 points. The Tigers didn't have the same intensity in defence as the previous week, and the Grenfell pack settled in to control the game.
Grenfell scored two tries before the break, leading 16-4, and for a total of twenty minutes, the Tigers had only 12 players. The frustration of the Canowindra side didn't help their course as Grenfell scored 3 more tries to put the score line out of reach.
In the last ten minutes, the Tigers were in their groove, with Aaron Earsman and Matt McLean scoring a couple of classy tries. Unfortunately, the clock beat them on the brink of a comeback and the final score was 30-16 in Grenfell's favour.
The Club would like to thank all their supporters and sponsors throughout the year. The Canowindra Tigers presentation day will be held Saturday 10 October at the Royal Hotel.