Around 120 people from Canowindra and Cabonne attended the VIP Premiere of Strangerland for the Central West at Odeon 5 Cinema in Orange on Tuesday night.
Naomi Wenck, Producer of Dragonfly Pictures officially welcomed everyone and made particular mention of thanks to all of the people and businesses of Canowindra for their fantastic support during the filming process.
Comments at the end of the movie described Strangerland as, "confronting, extraordinary, deep, fantastic, different" and "one of the best films Nicole Kidman has acted in."
"She went outside of herself," said Naomi Wenck. "It was a true performance, one of her best. She really owned it. I knew that when I cast her in this role, she would deliver a fantastic performance."
The setting for the fictional town 'Nathgari' was in and around Canowindra, and the other filming based around Broken Hill. The incredible cinematography wowed the audience.
Many local businesses were recognisable, particularly John Lawrence's IGA, Vicki Grant's Pharmacy, Belubula Butchery and the Royal Hotel.
Dot Cain, a Canowindra local with an Extras role was instantly recognisable on the big screen, with a green top, red hair and a cigarette. Everyone cheered for Dot's moment, with many "oohs" and "aahs" during Canowindra's highly anticipated street scenes.
Afterwards everybody was invited to the Canobolas Hotel where wood fired pizzas and drinks were served, courtesy of Dragonfly Pictures.
Strangerland is a mystery-thriller-drama telling the story of how a couple descends into despair and anger when their two teenagers go missing in the outback, ultimately unravelling the family's uncomfortable past. Make sure you get into Orange to see it if you missed out on Tuesday.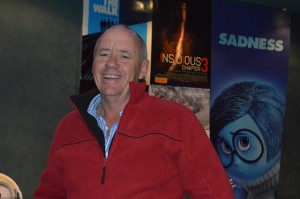 "It was interesting, but needed a bit more character development in the beginning." – Michael Payten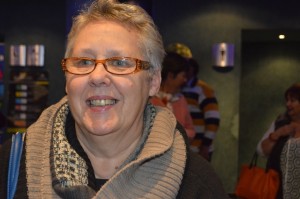 "I enjoyed it, but I thought Nicole Kidman was totally different to normal, she was unglamorous. I did really enjoy it even though it was totally different to what I thought it would be." – Joy Oborn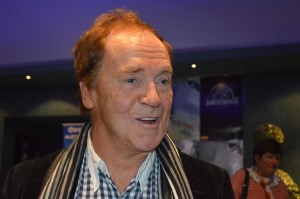 "It was different. It shocked the hell out of me!" – Tommy Jeffs