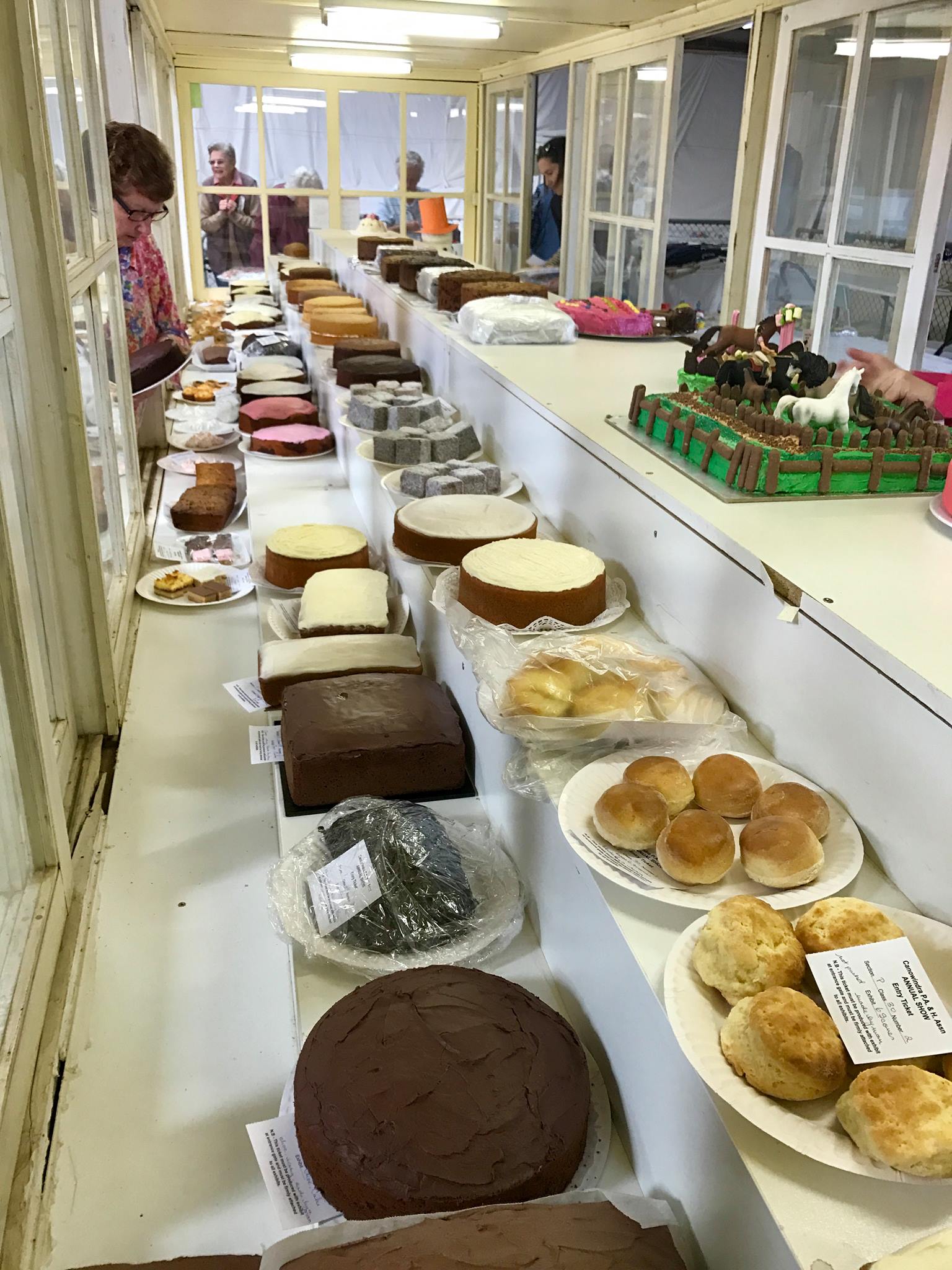 The Canowindra Show will be held on 21st and 22nd September 2018 so now is the time to start planning your entries. Which section will you enter this year?
Section O: Dairy, Fruit & Garden Produce Exhibits include Eggs: hen, turkey, duck and geese. Oranges, lemons, mandarins, grapefruit and arrangements of fruit. Lettuce, cabbage, cauliflower, carrots, turnips, beetroot, spinach, silverbeet, onions, herbs, rhubarb, pumpkins and any other vegetable not mentioned. The largest pumpkin section is still available and a section is also available for children including the very popular and creative animal made of vegetables or an animal made of fruit.
Section P: Home Mades always provides an excellent display of culinary skill. The District Exhibit Fruit Cake and the Special Fruit Cake, scones, sponge cakes, jam tarts, plum pudding, fruit loaf, cream puffs, lamingtons, meringues, muffins, slice, scones and a cake made by a man. Decorated cakes and decorated plaque for a cake. There are sections for children under 16 years, 9-12 years, 5-8 years and pre-school age.
Section R: Preserves has a variety of exhibits including jams, marmalade, conserves, jellies, lemon butter, sauces, relish, pickles, chutney, mayonnaise, preserves also diabetic jam, marmalade and jelly. All these wonderful products are home made.
Section S: Needlework The Local District section includes knitted cardigan or jumper, knitted articles, infant knitted sets, cushion or cushion covers, crocheted tea cosy, dress hanger, articles knitted/crocheted machine or handmade by person over 60 years, Christmas article, crocheted knee rug, cuddle toy, article made from scrap material, nylon ribbon article, machine made garment or any other needlework article not mentioned.
As always, make sure you read the schedule especially the sections you are most interested to follow all the instructions. These sections are just a few of what is available. All levels of skill, experience and knowledge are welcomed and encouraged.