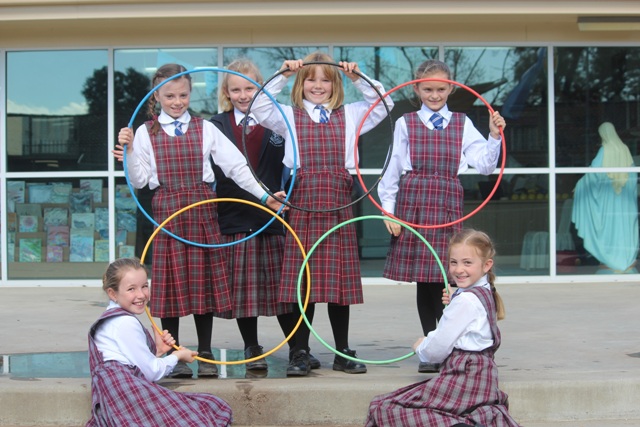 St Edwards Primary School in Canowindra has been successful in receiving a $1000 grant from Charles Sturt University Rural and Regional Sports Development Grant Program. The grant assisted the school to purchase sports equipment that will enable students to increase their participation in various sports and gross motor activities at the school.
"We were very excited to receive this grant because resources helps engage and assist students with their day to day learning," said Principal Ken McNamara. "With this CSU Sports grant we purchased equipment that promotes team work, hand eye coordination skills and physical exercise. Our students are currently benefitting from new soccer, basketball, rugby league and volley balls; skipping ropes, large gym balls and juggling balls." On top of all of this equipment, the school purchased a sports management storage trolley. School swimming caps were also included in the grant, so when students represent at school, regional, diocesan and state level, they will easily be distinguished in their 'sky blue' colour.
"It's exciting we received this equipment around the start of the Olympics however our students need to exercise and play every single day so this equipment just adds to the extensive sport and gross motor equipment currently in the school," Mr McNamara said.