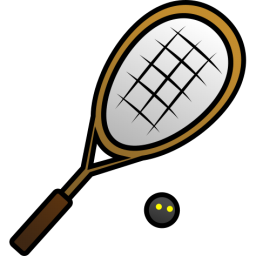 Junior squash coaching is happening on Monday afternoons from 4pm-5pm, for a gold coin donation at the courts, which are under the Showground grandstand. Trevor Simpson is running the program and all new players in years 3 and 4 are welcome. Contact Trevor if you are interested 6344 1561.
Senior squash is well and truly back in action with competitions on Monday and Thursday nights. Anyone who is interested in playing contact Amber on 0427761984 or Sue on 0429846278.
Welcome to our newest players Laura, Olivia and Stephanie. Several matches have been close and great to watch with great athleticism and skill displayed.
Amber and Peta 65-63 Sandy and Helen T 55-53 Mick and Mark 54-51 Sue and Jackie 60-55 Sammy and David 44-40 Cate and Joel 64-63
Come along and join us in this great, all weather sport.