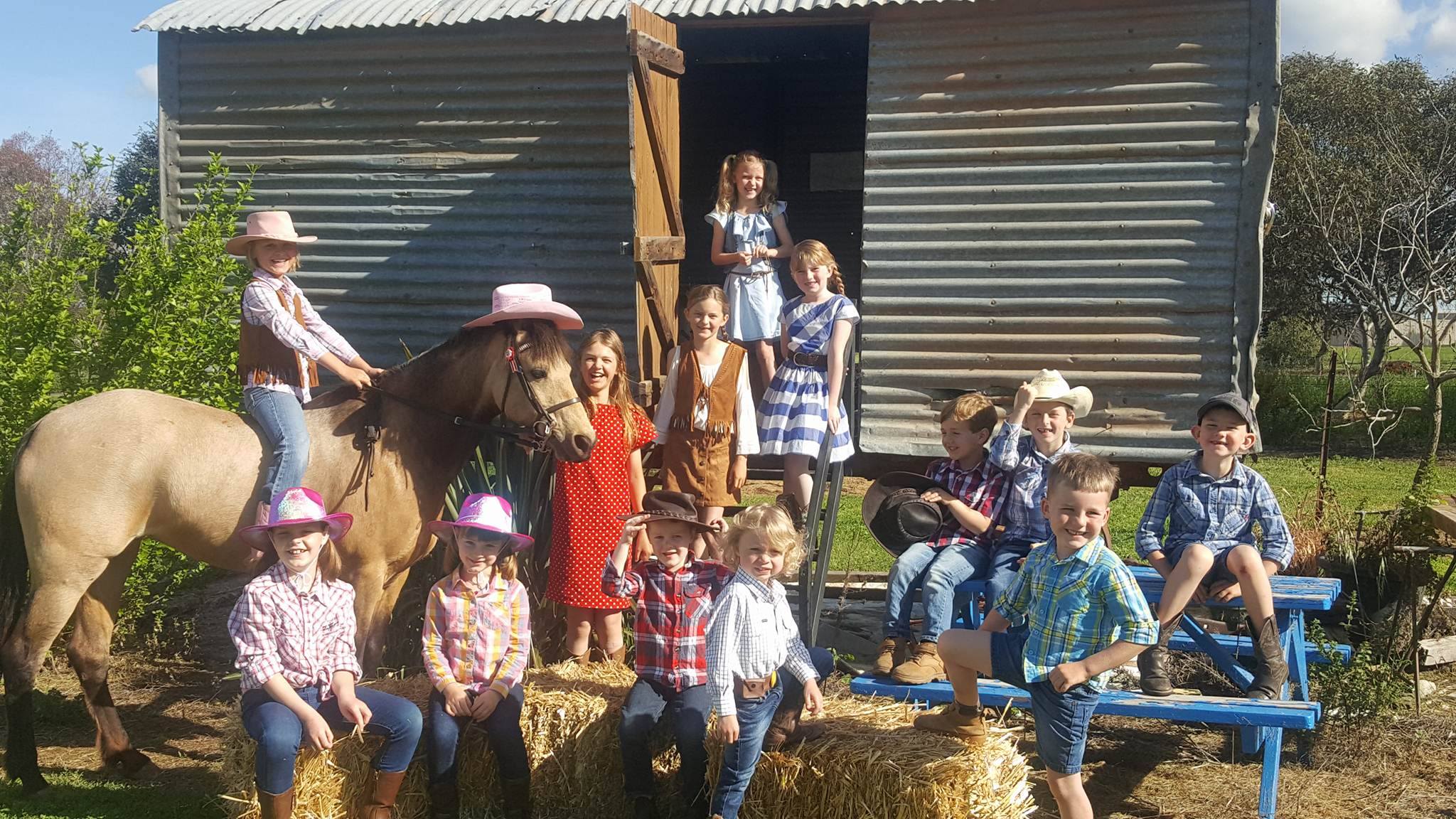 The students at St Edwards are Boot Scootin' excited as they get ready for this Friday's Spring Fling and Family Bush Dance. "It all starts at 3pm with the students selling goodies on their class stalls," Jackie Watson P&F President says. There will be all sorts of things to see and do with temporary tattoos, coloured hair spray, lucky dip prizes and something to satisfy that sweet tooth with cakes and toffee apples available.
The newly renovated classrooms will be open to the public, so be sure to pop in and have a look. A delicious lamb spit dinner will be served from 5.30pm and all are welcome to attend. Legendary bush dance band November Shorn will be playing from 4pm onwards. The students have been practicing for weeks on end to perfect some classic dances with Heel and Toe Polka and Strip the Willow among the favourites. There will be prizes for best dressed and best dancer so get those boots shined, frocks ready and start practicing.
The action doesn't stop there with a jumping castle, mechanical bull and a dunking machine. Principal Ken McNamara and Parish Priest Father Laurie Beath have both put their hands up to be on the dunking machine, so anyone with a good arm and a donation can have a go at trying to get them dunked. The Spring Fling and Family Bush Dance is set to be a great community evening, with everyone welcome to come along and help St Edwards raise some money for some new playground equipment. The kids are set to have a blast!
By Taneil Thornberry