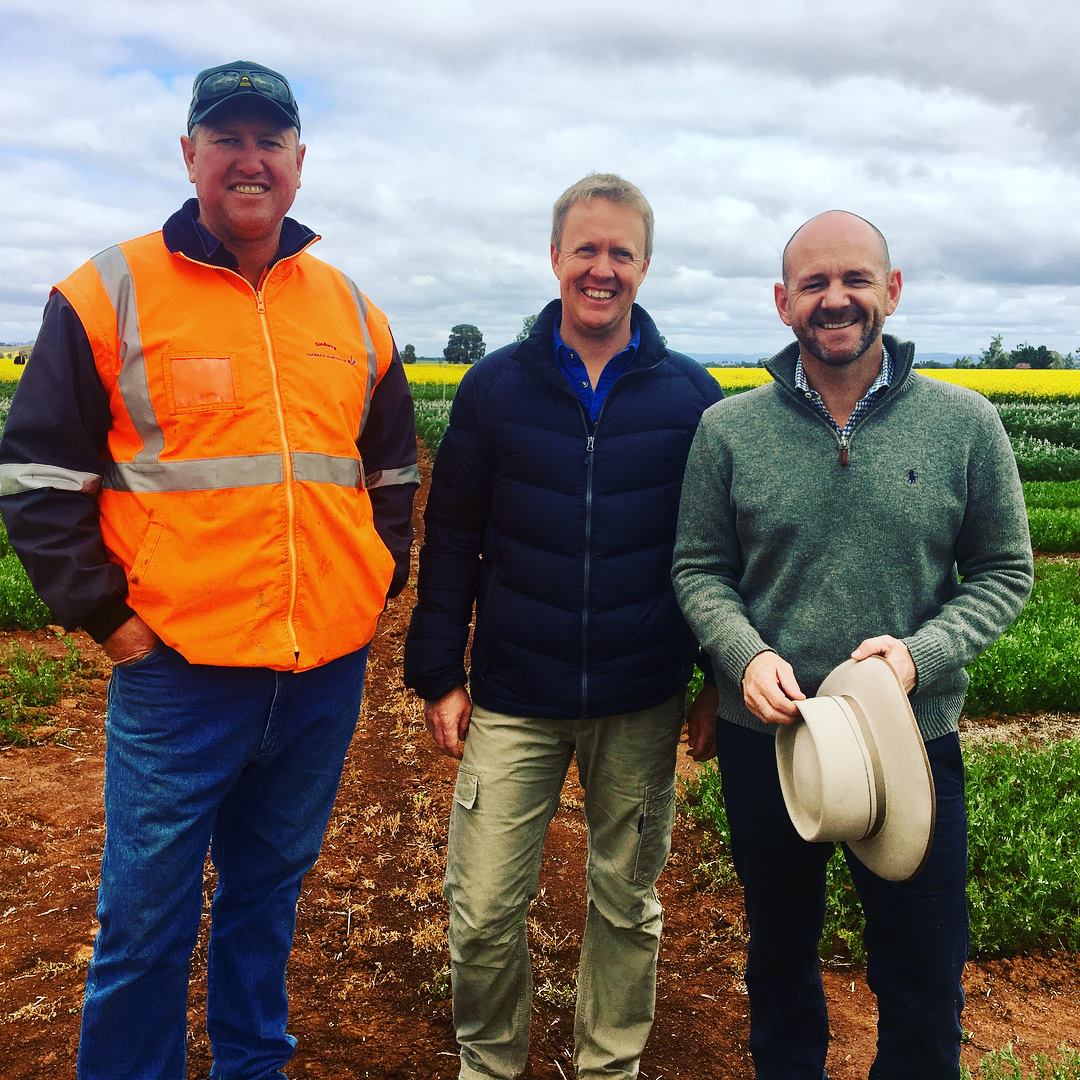 The NSW Department of Primary Industries and CSIRO have teamed up with two local farming enterprises to put on a Spring Field Day on Tuesday 10th October in Canowindra.
At "The Pines" owned by Hassad Australia, there are both pulse and canola trials taking place. While at the Wythes Family farm "Rockdale" on Canomodine Lane there is a dual purpose cereal grazing trial happening.
The Field Day will begin at "The Pines" Broadleaf Agronomy site at 9.00am until 12.30pm. On this site the speakers will be discussing pulse variety and nutrition trials for faba beans, chick peas, lentils, narrow leaf lupins, broad leaf lupins and field peas and the impact of P and pH stratification on pulse crops.
Canola will also be discussed, with much focus on how this year's unrelenting frost events have impacted on crop growth and development, and did variety selecting and sowing time negate any frost impacts?
Other topics include the impact of Nitrogen, Phosphorus and Sulfur on biomass accumulation and grain yield, and there potential impact on next year's seedling vigour (in grower retained seed). They will also be discussing Blackleg and Sclerotinia management trials, and a Glyphosate desiccation trial and how early you can spray?
Speakers at the Field Day will include: John Kirkegaard (CSIRO), Susie Sprague (CSIRO), Don McCaffrey (NSW DPI), Peter Matthews (NSW DPI), Col McMaster (NSW DPI), Mark Richards (NSW DPI) Helen Burns (NSW DPI) and other local agronomists.