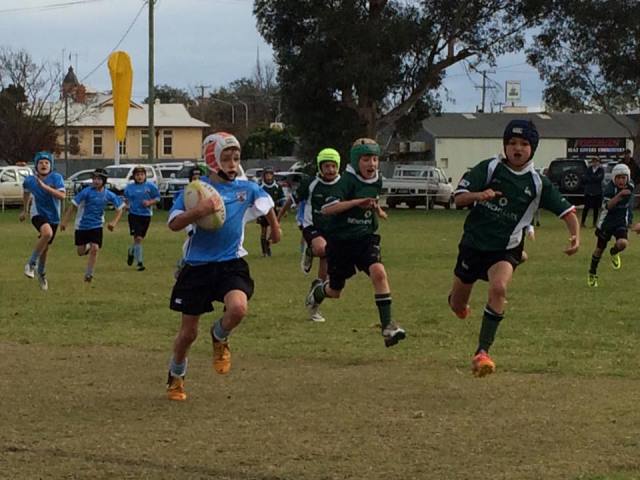 Junior Pythons Rugby Union travelled to Forbes on the weekend to play in the gala day. The Under 7's Pythons had plenty of players and lots of fun with big improvements from Cooper Breen, outstanding efforts from Alex Rice and Campbell Arnott and all players doing a fantastic job on the day.
The Under 9's played their first game against Orange City in chosen positions, showing great improvement in the players' skills and teamwork. Special mentions went to Ciaran Kinsela and Mitch Stephens for their ball skills, Jonty Thurgate who ran and scored a number of tries, and Will Pearce, a speedy outside back who made a textbook try saving tackle. Player of the week was Lachie Rice.
The Under 11's are showing improvements in attack and ball possession. Hugh Breen was a top try scorer and Jack Bellach was a star tackler. Louis O'Dea and Andy Townsend showed great speed and agility.
By Matt Rice