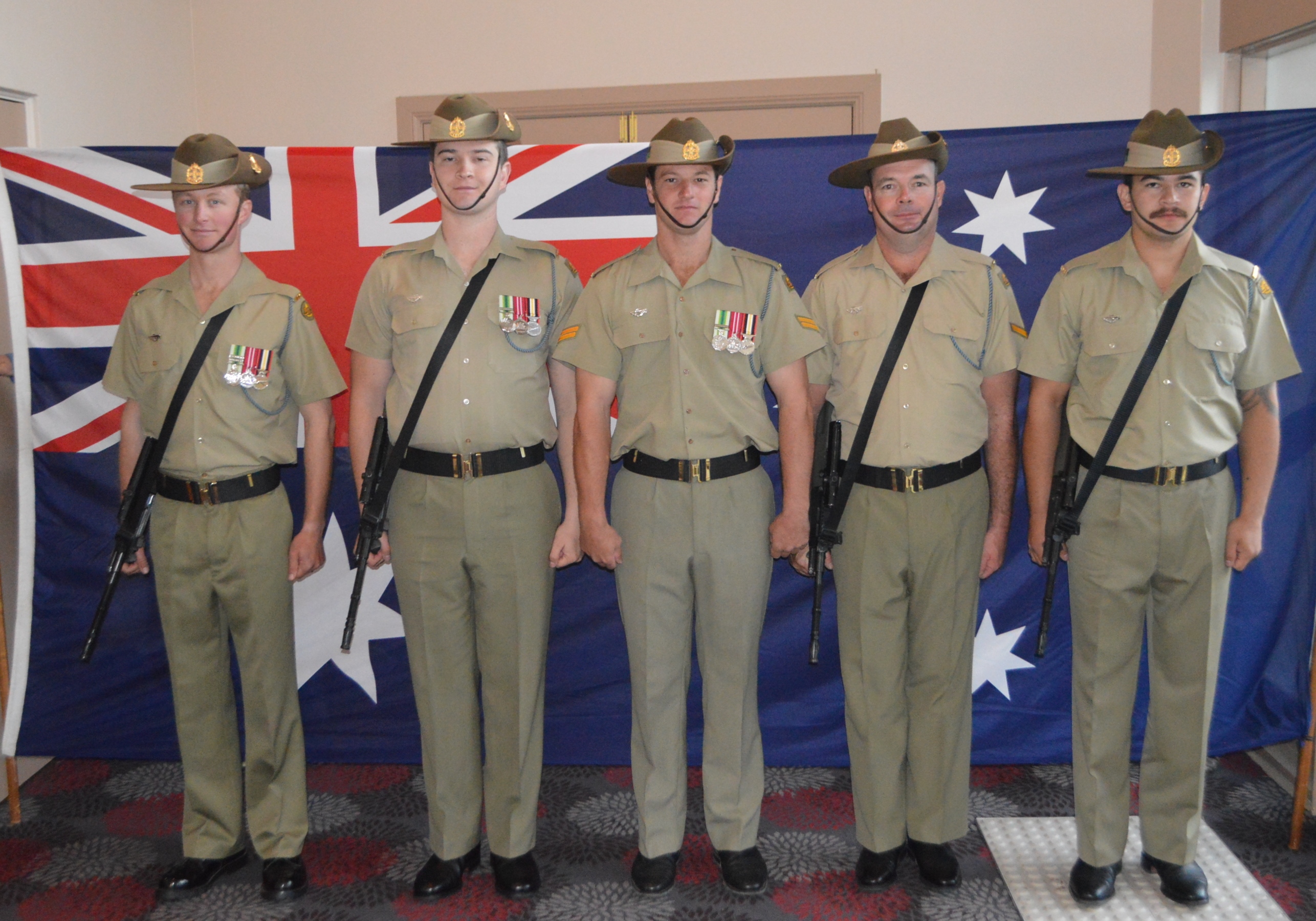 Hundreds of people gathered in Memorial Park on Monday at Dawn and Midday services to pay their respects to all armed forces personnel who served and are still serving today.
Mike Harrison welcomed those there; "It's nice to see so many here, young and old. Think of our comrades, let us dedicate ourselves to the service and ideals to which they abide." The hymn 'The Recessional' was then sang before a prayer delivered by Reverend Canon Jono Williams. The address was given by guest speaker, Cpl Adam Sunderland who spoke of why ANZAC Day was chosen and what it stood for; "We meet here not to glorify war or praise heroes, but to commemorate…ANZAC isn't a battle or a place, it's a collective noun for a group of people, thus giving us an opportunity to think of individuals.
We salute their fellowship and their courage. We think of the families and salute their endurance and their strength. This is a great Australian and New Zealand tradition, it is our day. Lest we forget." Cpl Adam Sunderland also presented an Australian flag that was flown over MNB-TK, Afghanistan on the 23rd November, 2013 to the Canowindra RSL Sub-Branch to display at the Services Club.
Mike Harrison then said 'The Ode' before attendees sang the national anthem and faced to the west for the sounding of 'The Last Post' and to the east for 'Reveille'. Too many wreaths were laid to mention individually, demonstrating that the spirit of the ANZAC is alive and well 101 years on and will continue to be remembered for the next 100 years.