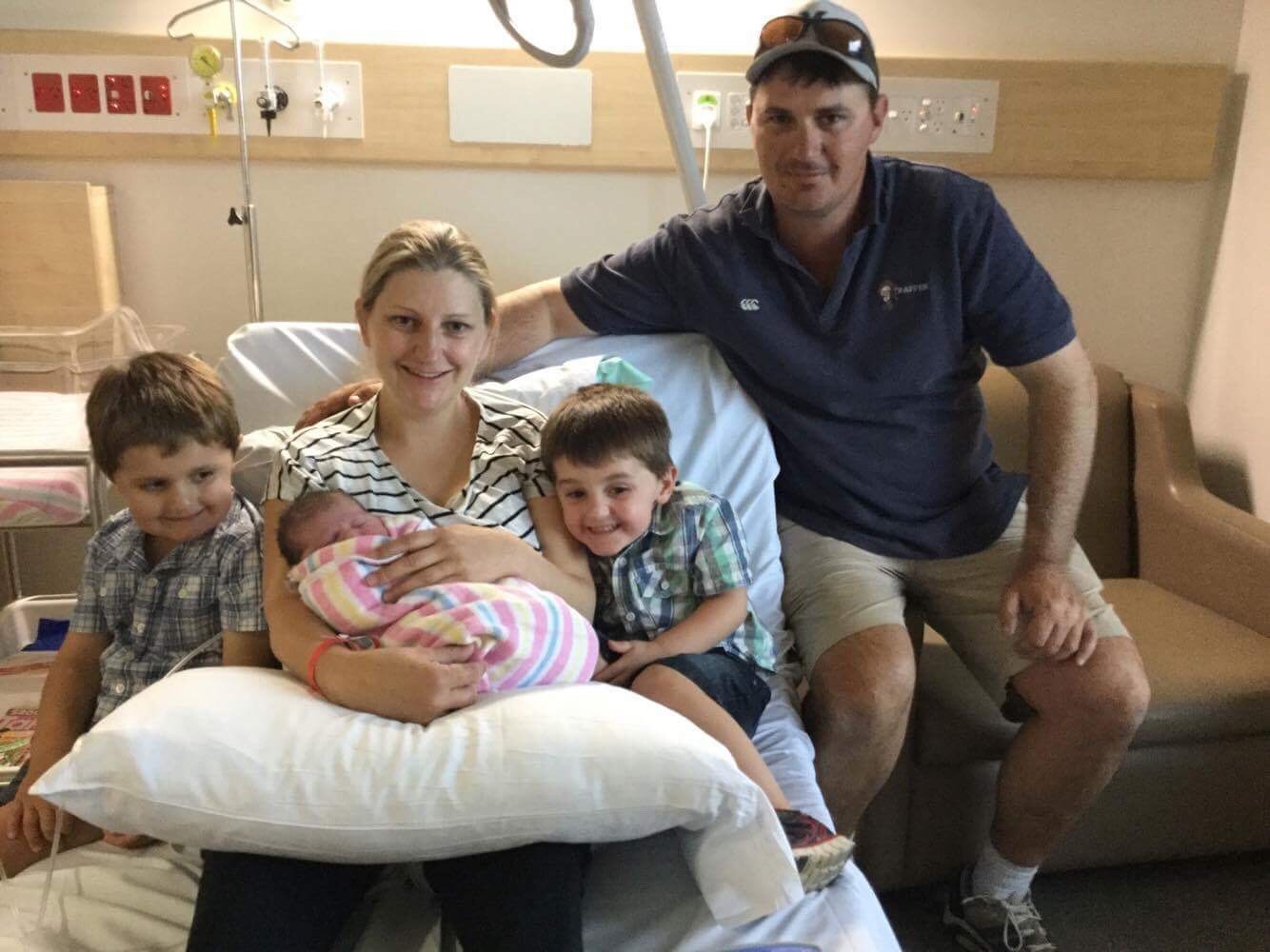 Stork News: Adam and Suzie Nash are proud to announce the arrival of their daughter Chloe Joy Nash. Born on 1st December 2017 at 2.50pm weighing 3,490g and 51cm in length. Proud big brothers are Jack and Lachlan.
2017 Canowindra Christmas Day Lunch: You are invited to the Canowindra Christmas Day Lunch at the Canowindra Bowling
Club in Ryall Street. This is the 5th year of this wonderful community event. If you are alone this Christmas, the family are away visiting, if you would like to be treated 'extra' special, spend time with great company, please come along. The facility is fully disability accessible. No alcohol permitted. Please arrive at 11.30am for lunch at 12noon. If you live in Canowindra and require transport please let us know. Bookings are essential. Forms are available at Vinnies, the Canowindra Food Basket, Health Centre and Muzzy's Quality Meats. Bookings need to be in by 21st December 2017. This is a FREE community event supported by generous community groups and
individuals. If you would like to volunteer on Christmas Day, help with the preparations on Christmas Eve, to book by phone or for
further information please contact Maureen 0487 201 300.
Vinnies: Canowindra Vinnies will close on Friday 22nd December and reopen on Tuesday 16th January 2018. Vinnies wish everyone a very happy and safe Christmas. Phoenix Christmas Break: The Phoenix office will be closed from Friday 22nd December and will re-open on Monday 15th January 218 with our first issue for 2018 out on Thursday 18th January.
Become a Volunteer: The 2018 Canowindra Balloon Challenge is set to be bigger and better than ever before! In the past, the
Balloon Challenge and Balloon Glow has attracted 11,000 people to the region, injecting $1 million into the local economy. For your chance to get up close to the action, simply become a volunteer. Your help will be invaluable, and it's always a fantastic way to
spend the week/weekend. To find out more about how you can get involved in the 2018 Balloon Week head to www.canowindrachallenge.org.au/get-involved.html
Stork News: Congratulations to Kaleb O'Malveney and Jay Humphreys on the birth of their daughter Sarah Annalise. Born 5th December. Proud Grandparents are Sheryn and David O'Malveney, Annalise Zilliacus (Bathurst), Jason and Tracey Humphreys
(Sydney). Great Grandparents Helen Fisher, Margaret O'Malveney (Canowindra), Christina Virago (Bathurst) and Abigal
Humphreys (Sydney).