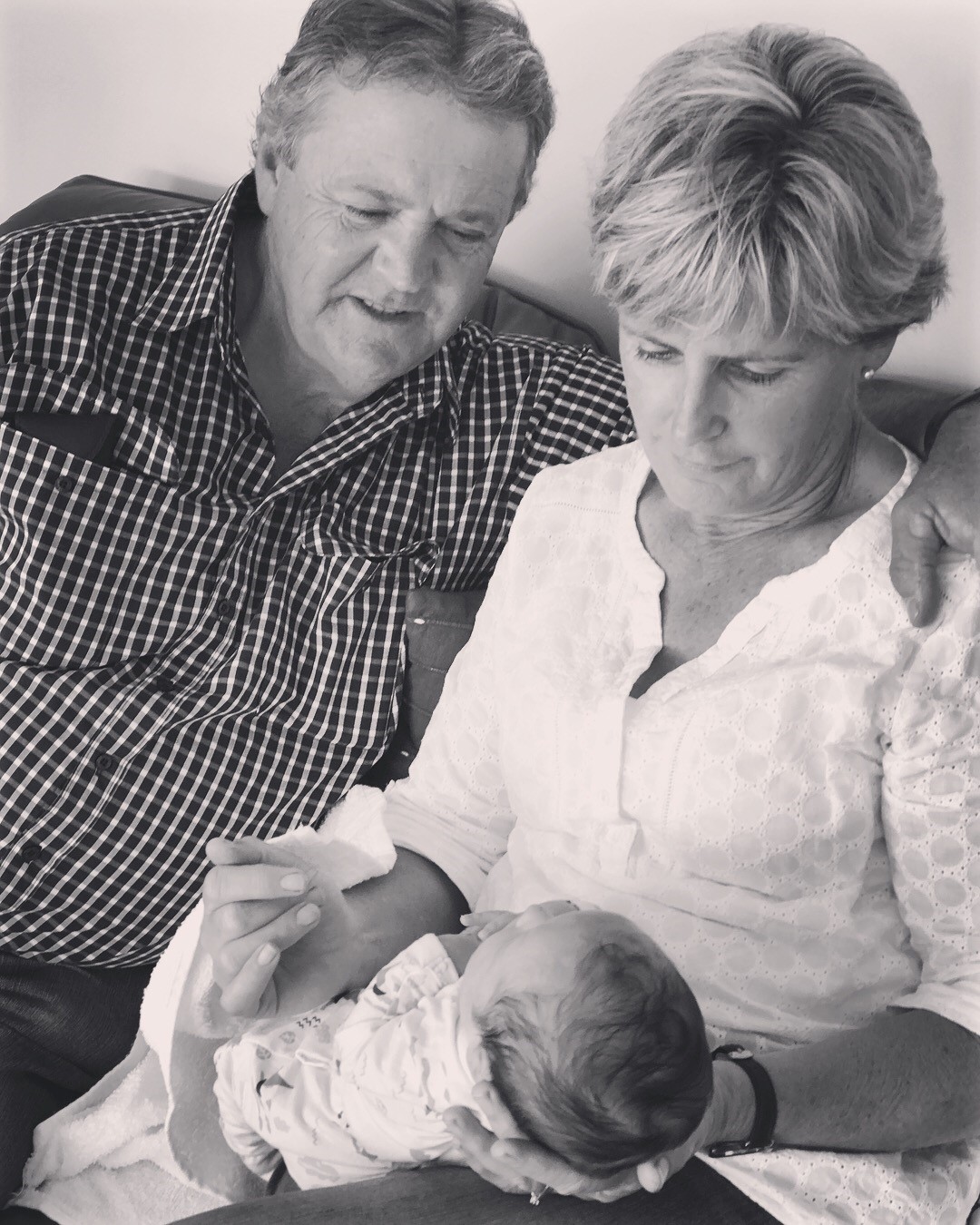 Stork News: Edward William Weekes was born on 9 October 2017, weighing 3,510g and 51cm long. Parents are Scott and Margaret
Weekes of Orange. Edward is a first grandchild for Bill and Eileen Wilson of 'Mogong' Canowindra (pictured) and second grandchild for Greg and Kay Weekes of Eugowra.
Thank you: To the Canowindra Men's Shed who have restored Stephanie Scott's memorial chair at the Canowindra Swimming Pool as it was badly weathered. Also thank you to Cabonne Council for the new shade over the chair a nice and bright yellow.
An impressive: $100,000 has successfully been raised for beyondblue to support the mental health of regional Australians, thanks to leading animal health company Zoetis. The generous donation will ensure beyondblue can respond to nearly 3,000 contacts to its 24/7 Support Service. Australians in rural areas face more barriers due to their seclusion, including limited access to healthcare services required to combat mental health issues. Research shows that men in regional areas are on average 1.7 times more likely to end their life than their urban counterparts
Parking Crackdown: Cabonne Council has warned drivers they are risking large fines and demerit points by illegally parking in designated disability spaces in its towns and villages. Only vehicles transporting a current Mobility Parking Scheme permit holder can park in these spaces. It is an offence to park in a designated disabled space without displaying a current permit and fines of up to $549 and the loss of one demerit point may be issued.
Fete Day Huge Success: Canowindra Public School would like to thank all students, teachers, parents and community members who were involved in some way, shape or form for the School Fete last week. It was great to see all the students having such a wonderful time. The class stalls raised about $3,000 and Emily Thomas guessed the circumference of the Bottle tree measuring 6.82m.
CREWS from Canobolas Zone NSW Rural Fire Service (RFS) extinguished a hay shed fire near Canowindra on Saturday morning at Doug and Vicki Grant's property. Brigades from Billimari, Moorbel and Torrington attended the blaze with some wheat hay bales and machinery destroyed. There were two excavators on site pulling and spreading the hay apart. Image: From Captain Colin Tangye from the Billimari Brigade.