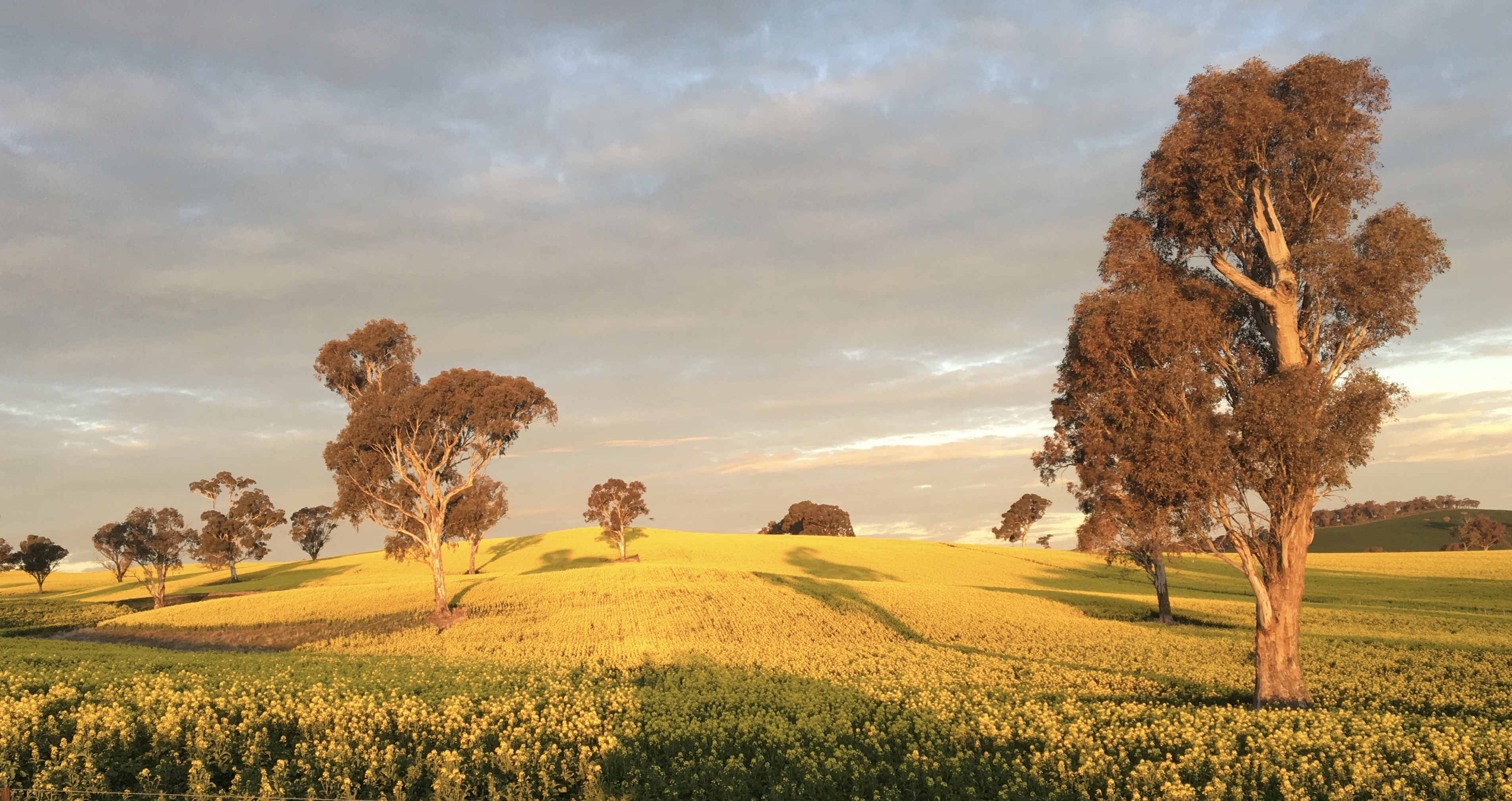 And the Winner is: Eugene Marais! Well done on winning the Spring Photo Competition. Chris Watson from Farmpix Photography
said "That was hard work, but the winner is Eugene Marais! The composition, image quality and natural golden light in this one pushed it over the line. Special mentions go to Jess Ware and Maddi Kelly for their great photos."
Gordi Nominated: For triple j's Australian Album of the Year. "I am beyond chuffed that "Reservoir" has been nominated, I've felt the full weight of triple j's support over the last few years, being nominated alongside such wonderful artists and real friends of mine is a privilege I do not undervalue," said Gordi.
Uluru Climb to Close: In line with the agreed process in the Uluru-Kata Tjuta National Park Management Plan 2010-2020 and the wishes of traditional owners, the climb to the top of Uluru will close on 26 October 2019. The management plan stated that the Uluru climb would close once one of three preconditions, including less than 20 per cent of visitors climb and that the cultural and natural experiences on offer are the main reasons why people visit the park, had been met. The Board is satisfied that these criteria have now been met.
Canowindra Creative Centre Inc: Is holding a Drawing Class with Catherine Bennett on Friday 17 November from 9am to 2pm at Orana House in Canowindra. Materials will be provided and Lunch and Morning Tea included. $20 per person. To book and further details contact Deb Rutter 6344 2490.
We Will Remember Them: The Canowindra RSL Sub Branch is extending an invitation to the Canowindra community to attend the Remembrance Day service to be held in Memorial Park, commencing at 10.45am on Saturday 11 November. The Service will be conducted by Students from Canowindra High School, with Canowindra Primary School and St Edwards Primary School in attendance. Any Organisations or person wishing to lay a wreath at the Remembrance Day Service, are asked to contact Michael Harrison on 0427 640 293. The Canowindra RSL Sub-Branch wish to clarify that due to circumstances beyond their control, Poppies and Badges will not be available for sale this year, but if you have a badge from previous years please feel free to wear it.