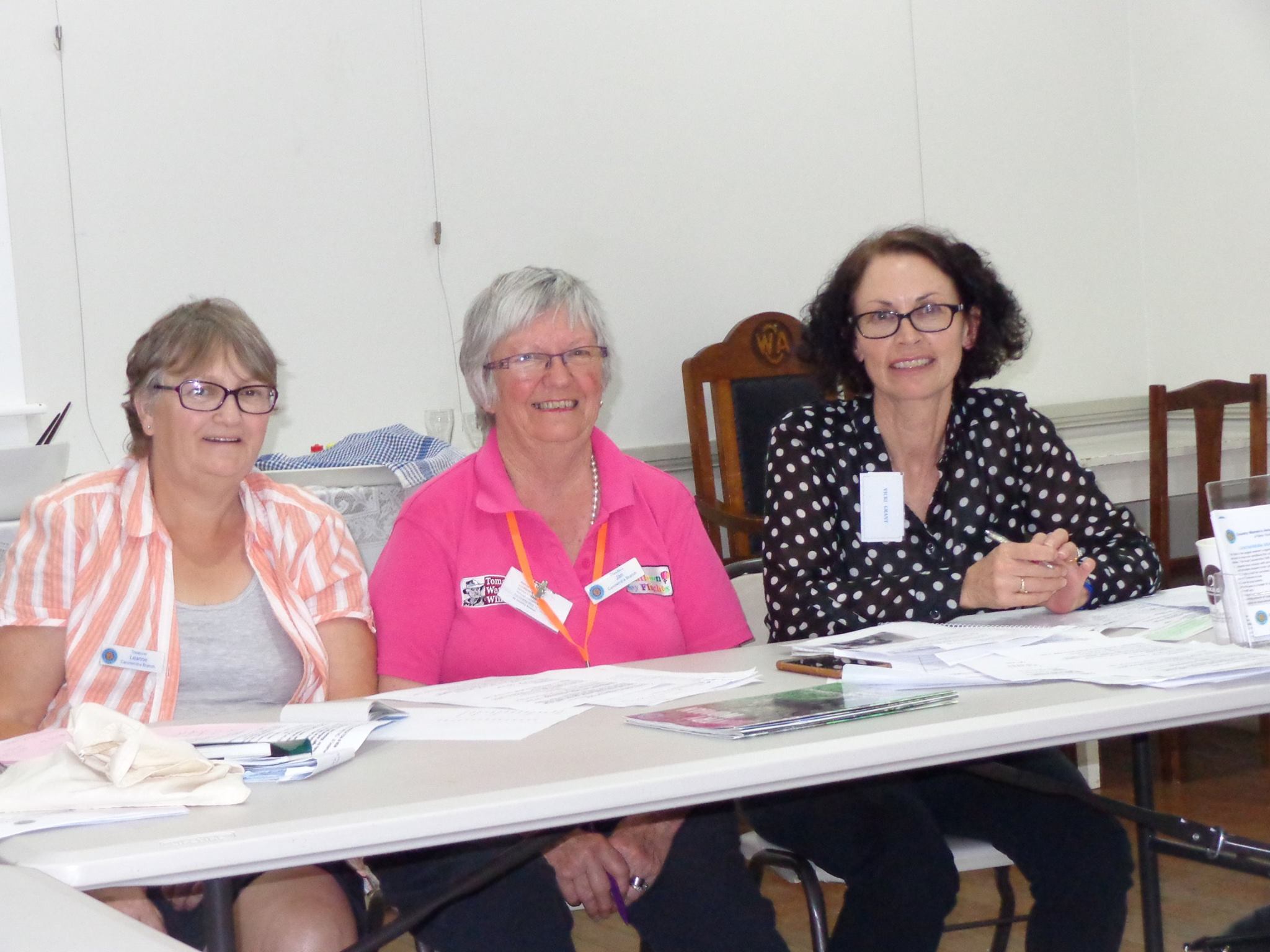 Canowindra CWA AGM: Was held last week and the 2018 officers are President – Jan Kerr, Vice President – Bev Taylor, Secretary
– Vicki Grant, Treasurer – Leanne Stevenson, Cultural Officer – Marion Wilson, International, Agriculture and Environment Officer – Celia Klinger and Publicity Officer – Christine McIlvain.
Giving Blood Saves Lives: Did you know that every donation can save up to three lives? The Mobile Blood Service will be
visiting Canowindra on Wednesday 29th November between 9.15am and 3.30pm at Morris Park. Before you donate blood you
must drink up and have 3 or 4 glasses of water or juice in the hours before you donate, eat so have a good sized breakfast or lunch and bring photo I.D. with you. To make an appointment call 13 14 95 or visit www.donateblood.com.au
Spring Photo Competition: Thank you to everyone who entered our Spring Photo Competition. Chris Watson from Farmpix
Photography is busy at the moment picking a winner from all the amazing pictures that we had sent in from our readers, stay tuned for the winner!
Container Deposit Scheme: From 1st November you could be paying up to 13 or 14 cents more for drinks sold in bottles, cans and PET. However when depositing the bottle or can back from 1st December you will still only get 10 cents. This new scheme has retailers up in arms and any price increase will ultimately be up to the individual retailers, and will depend on their cost pressures and competitive situation.
Proudest Achievement: Trotting legend Les Chant passed away earlier this month and always said that his proudest achievement occurred in Canowindra when he had all 10 harness racing winners at a three day combined galloping and trotting carnival in 1946. In 2007 Les Chant was officially named a Harold Park Legend by the NSW Harness Racing Club.
Power Outage: Last Friday Canowindra, Cowra, Grenfell and surrounds were plunged into darkness from 5am until about 10am. A lightning strike hit a power pole on the Cowra Rd affecting more than 12,400 homes and businesses.
Good Luck: To all the finalists in this year's Daroo Business Awards. There will be a large contingent of Canowindra businesses
heading to Yeoval for the Gala Presentation Evening tomorrow night.
Scary Halloween: The Gooloogong Hotel held a Halloween party last weekend. The Hotel handed out maps of the town and dotted the houses participating in the trick or treat fun.