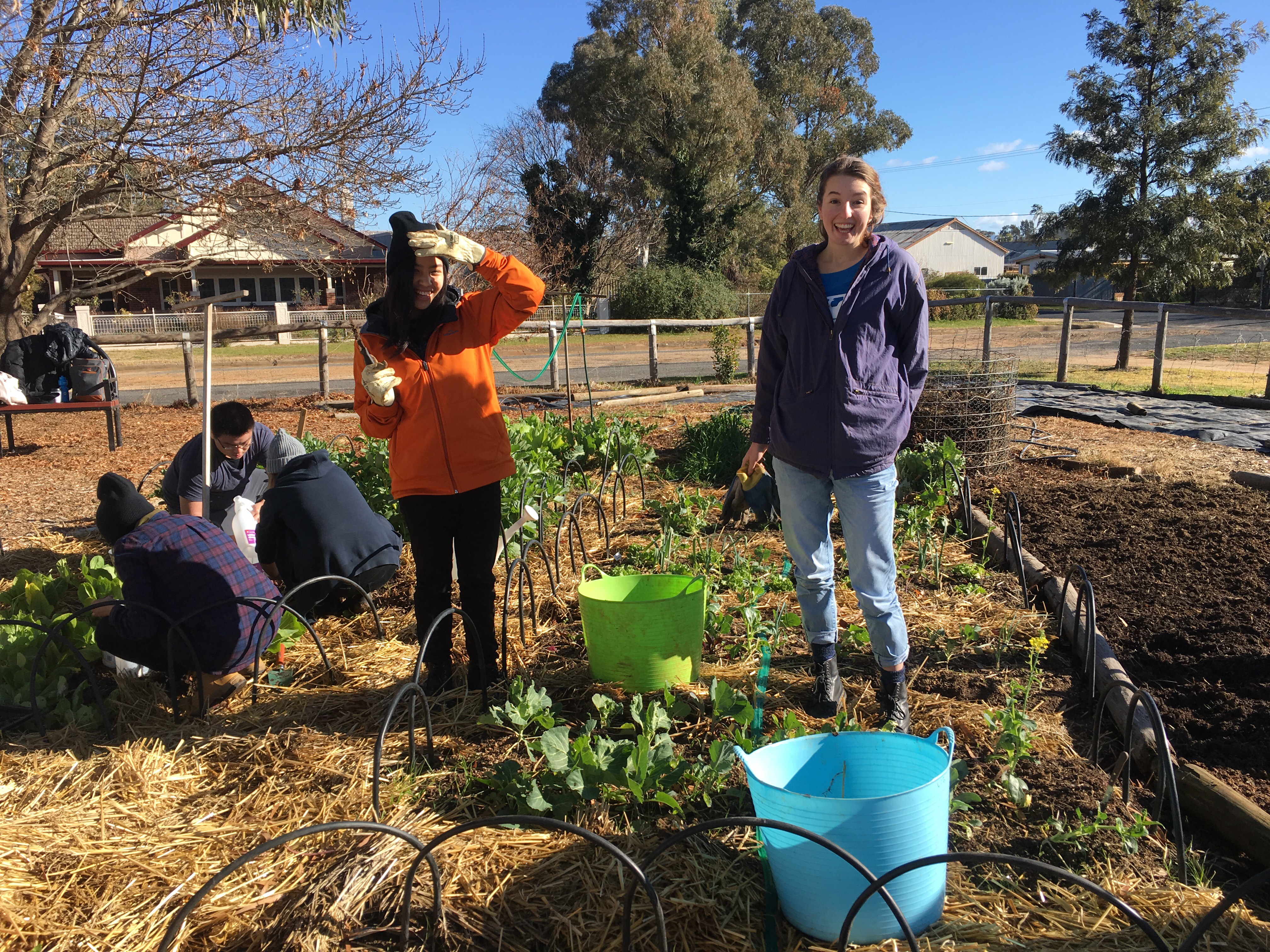 The Big Lift Visits Canowindra: The Big Lift is a student run volunteer organisation from the University of Technology Sydney.
Over the weekend they visited Canowindra to volunteer with the Historical Society and Community Garden. While at the Community
Garden 18 students were given the task to plant seedlings, make up fresh compost and to chat to local townspeople about living in Canowindra. Another group of 18 students worked at the Historical Society raking leaves and helping with tidying the exhibits for the upcoming 40th anniversary at the museum. "I've seen so many students do great things for their community after being inspired by the volunteering projects they participated in on past trips. In a generation that has every potential to become positively connected with the world, The Big Lift plays an essential role in building that sense of community," says Mr Hoque.
Congratulations: Winners of the Odeon 5 Cinema movie ticket giveaway were Kerby Lawrence and Matt Newham.
Extremely Dangerous: 53% of children charge their phone or tablet either on their bed or under their pillow. The heat generated can dissipate and the charge will become hotter, eventually catching a light.
Plastic Free July: Join the challenge and refuse single use plastic during July. Plastic bags, bottles and containers are just a few of the items that we use on a daily basis, that usually only have a single use. These products usually break up, not down, becoming permanent pollution. More than 6 out of 10 people are already reducing plastic shopping bags and avoiding pre-packaged fruit and vegetables, so join the movement and reduce your carbon footprint.
NBN Update: Two thirds of the NBN regional network is now complete "With another 14 per cent currently under construction, we will soon reach the 80 per cent complete milestone outside the capital cities," said Minister Nash. Wireless speed is expected to double to 100 megabits a second download and 40 megabits a second upload. The fixed wireless is expected to be completed by the end of 2018. "It really is amazing the Sky Muster satellites shoot data down from 36,000 kilometres above the earth to deliver broadband
to nearly 80,000 customers – some of which are in mountain ranges, in the desert, in deep valleys and remote cattle stations."