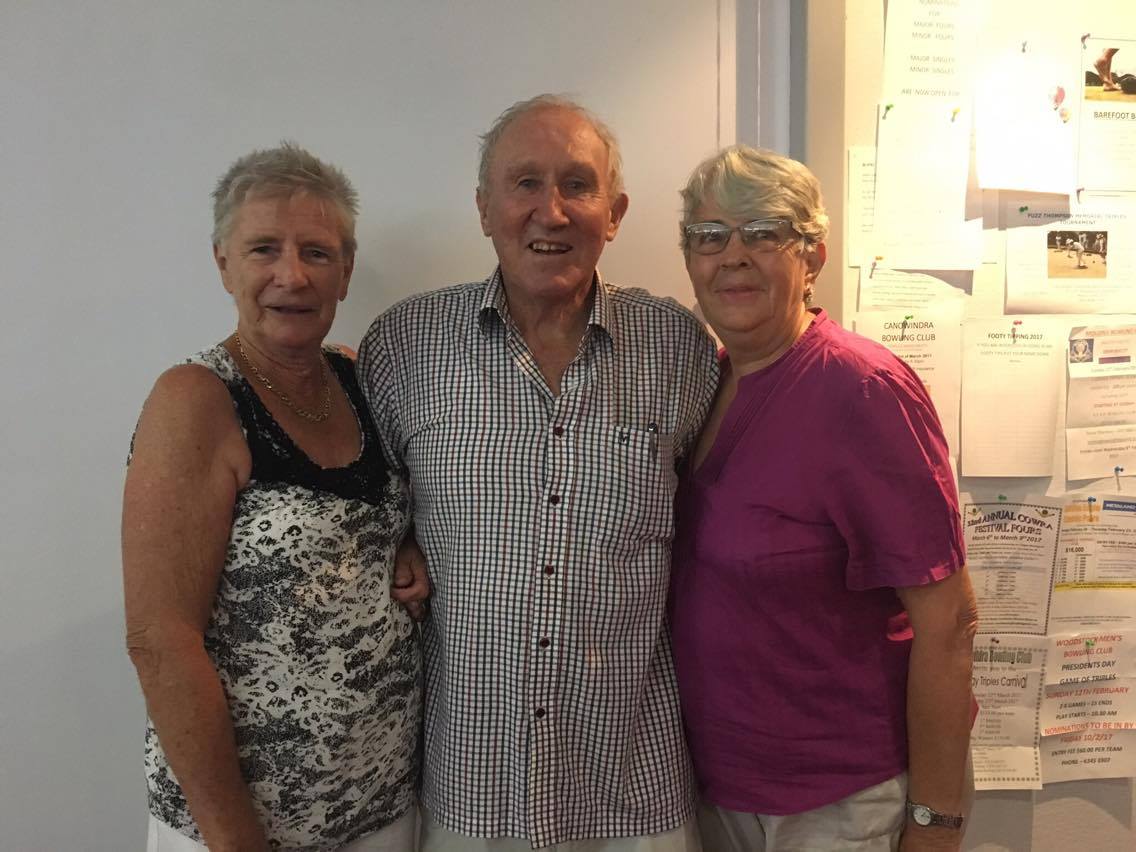 Bowling Club Events: Barefoot twilight bowls will continue this Friday February 17th with names in by 6.00pm for 6.30pm start. All welcome. Names are now being called for this years NRL Footy tipping competition. A Sheet for names is on the bar. Wednesday badge draw is $1050 and Friday badge draw is $500. Bingo this Thursday 11am.
Helping Hand for a Mate on the Land: A fodder drive is being organised for the fire effected areas of Leadville, Cassilis, Duneedo and Coolah. Over the last few days a fire has burnt over 40,000 Ha and destroyed many buildings taking with it grazing country. A fodder drive will leave Cootamundra area on Saturday morning (18/2/17). At this stage they are looking for donations of hay/straw and trucks to cart the hay. Any donation will be greatly appreciated no matter the size. Look them up on Facebook to find out more.
Writer's Support Group will be at Orana House Canowindra on Monday 20th Feb from 6pm to 7.30pm. We come together to
share ideas, resources and support each other with their writing interests. Contact Deb 63442490 or email debrutter@bigpond.com
Hot, hot, hot: Canowindra sizzled over the past week in a heat wave that hit town sending temperatures into the mid 40s. Last Saturday was one of the hottest days on record in February.
Total Fire Ban: People are reminded that lighting a fire on a Total Fire Ban day is an on the spot fine of $2,200. The penalty for tossing a lit cigarette doubles during a Total Fire Ban from $660 to $1,320.
Phoenix Footy Tipping: Starts on 2nd March if you would like to be involved call the office. A great prize up for garbs donated by Weily's Betta Home Living.
Pythons AGM Results: New positions for the Canowindra Pythons for 2017!
President: Allen (Westy) Wyburn
Treasurer: Graham Rice
Secretary: Jenny Schaefer
Senior Vice President: Eddy Wilkinson
Junior Vice President: Jack Beath
Coach: Mark Brown
Manager: Dean Schaefer
Publicity Officer: Taneil Thornberry
Club Patron: Geoffrey Beath
The Canowindra Pythons are calling for all new players to come along to have a bit of fun and a couple of beers. Training will
commence in a couple of weeks for the first round to kick off on the 8th of April.