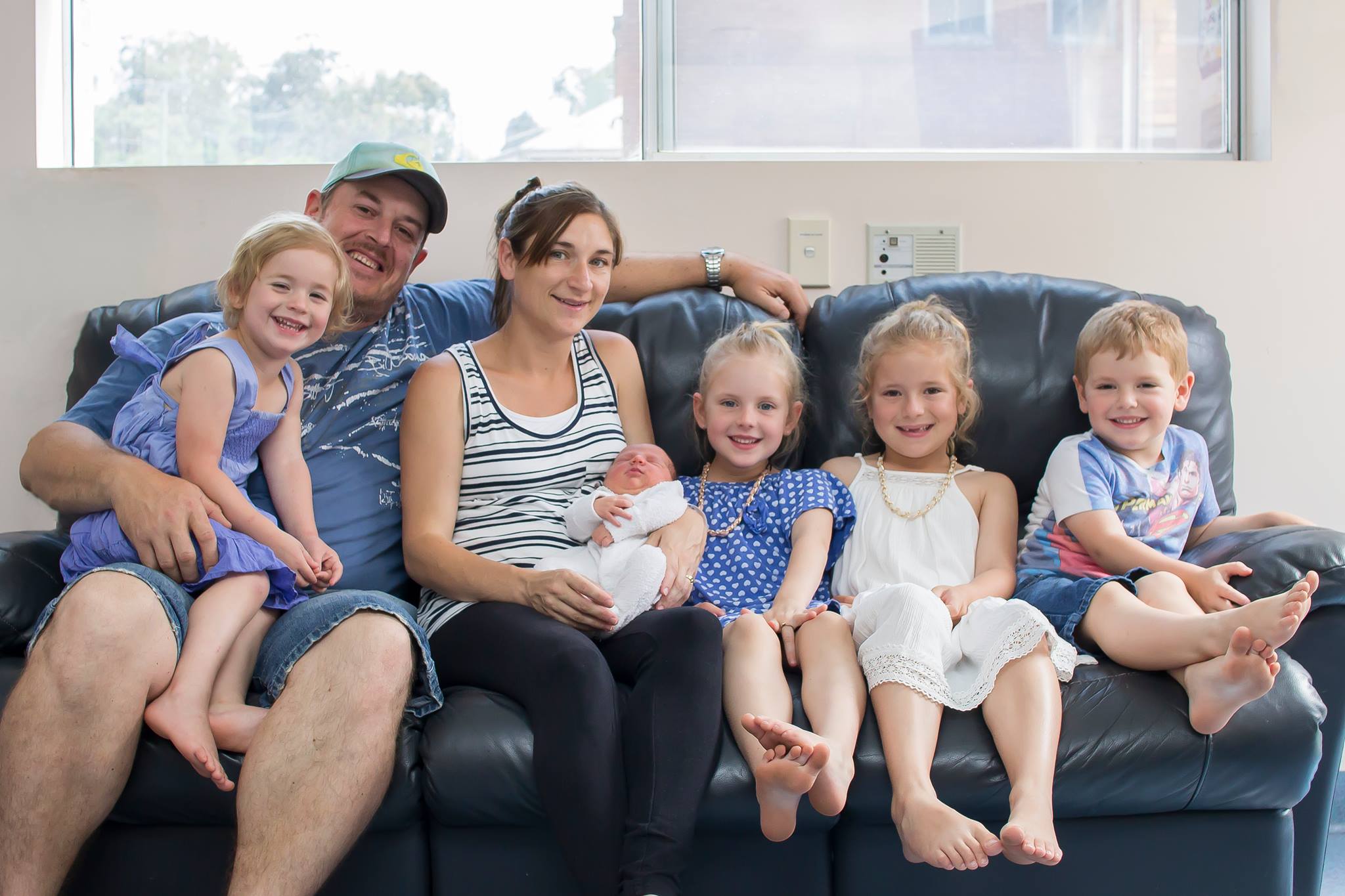 Stork News: Beautiful Waverli Rose Nicka born 18th November. 5th child for Peter and Danielle Nicka, siblings Leahlie, Amahni,
Jaxton and Emmeline are super proud. Waverli is a granddaughter for Robert Ellis of Canowindra and Kathy and Ron Nicka of Manildra and a great-granddaughter for Daphne Ellis of Canowindra and Shirley Nicka of Manildra. (Pic by Jess Grant)
Stork News: We also welcome Scarlet Joan Stanbury born 14th November. Third child to Melanie and Dean and sister to Nate and Haylee.
Joke of the week: How do you communicate in the forest? With Moss-Code haha!
Oopsy Daisy: Correction that the Canowindra Bowls raised $1,150 for Breast Cancer Research
Toned Tummy Tips: 80:20 is the ratio to eating right and exercising. A toned tummy is all about fuelling your body with the right nutrients. You need to focus on getting your body fat % down. High interval training will help this and try to incorporate strength training into your workout. To strengthen your abdominal muscles lock them on when doing all weight activities for best results.
Boost up your Berry intake: Have a cup of fresh berries a day to load up on your antioxidants which help prevent damage to
tissue and reduce age related illnesses. Drink more: You should try to drink at least 2 litres of water a day. Our bodies are made up of 60% water. Water helps to eliminate toxins from the body, keeps joints lubricated, and regulates body temperature as well as to keep body cells hydrated. Too often we mistake thirst for hunger so be sure to keep your water intake up this summer.
Canowindra Pool Blankets: A go fund me page as been set up on Facebook to help raise money for a pool blanket to help keep the heat in the water overnight and decrease water loses. Donate at: https://www.gofundme.com/2xq88qc?ssid=812046076&pos=2
Quote of the week: There are three things you need in life. Something to look up to, something to look forward to and something
to chase – Mathew McConaughey.
The Canowindra Booklet has now been printed and distributed throughout the town. Be sure to grab yourself a copy!