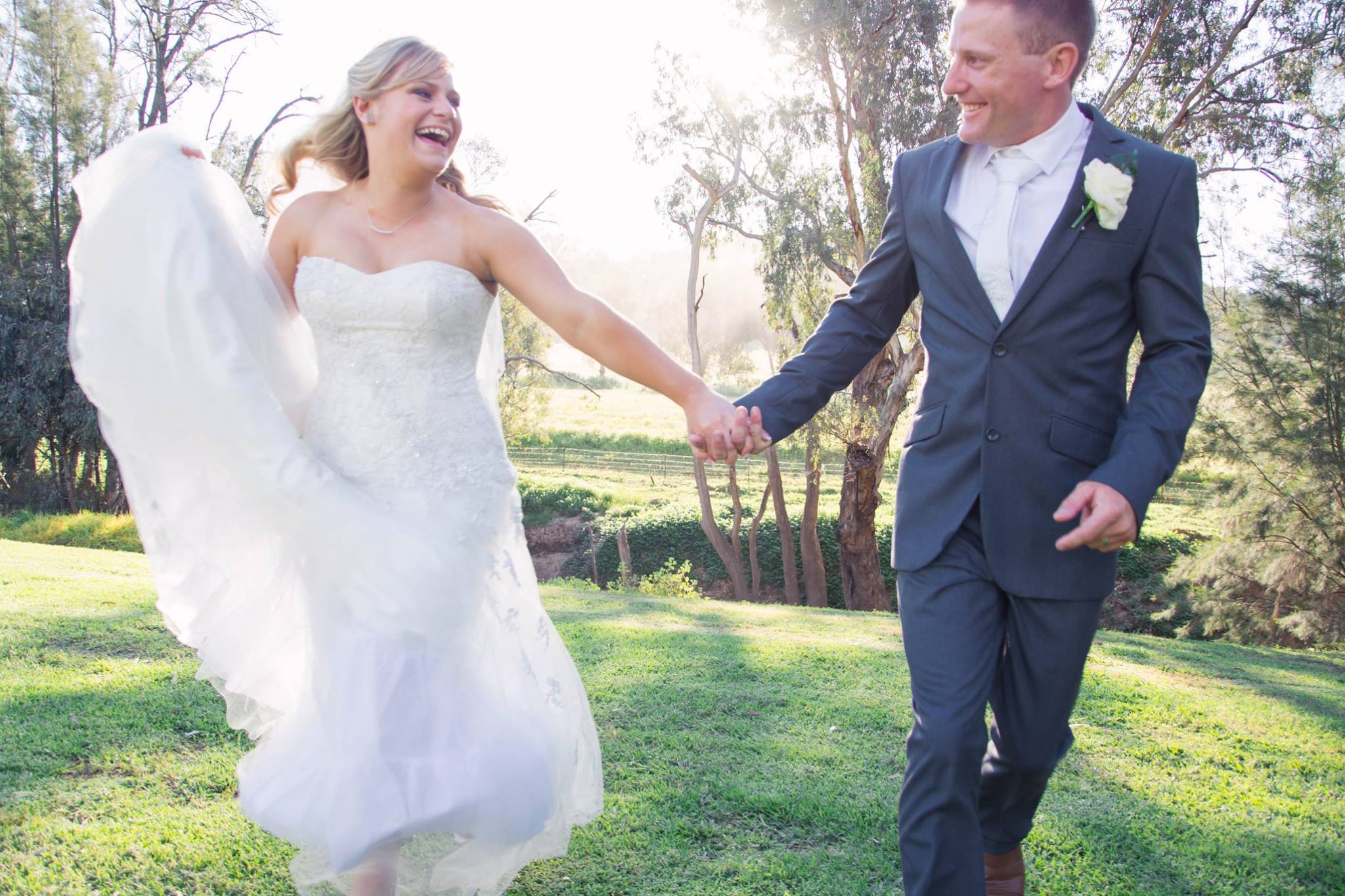 Congratulations Luke and Carissa Watt: on your beautiful wedding on the weekend. Enjoy your Honeymoon in Bali!
Canowindra Show Horse re-scheduled to the 26th November: $300 Supreme Hack, $20 each ridden Champion Hack, 2 Hack Rings, 2 Breed Rings, $20 Champion Led Stock Horse, Ridden Australian Stock Horse and Working Australian Stock Horse as well as a rug and $50 for Supreme Champion Ridden Australian Stock Horse sponsored by Central West Equine Therapy. Free Gate Entry.
Quote of the week: If you can't change the direction of the wind, adjust your sails.
Moorbel Markets: Saturday 5th November commencing at 8am until 12 noon at Moorbel Hall. Stalls include garden art, gift items, collectable items, plants, vegetables, free-range eggs, jewelry, homemade goods and so much more. A BBQ, sandwiches and scones will be available
The more you like your job, the healthier you will be: Employees who like their job and the people they work with have a
greater sense of wellbeing and less stress.
10 Confidence Boosters: wear black, flirt, nod frequently, use self-affirmations, visualize wins, spray on some perfume, put on
lipstick, exercise, meditate, and listen to some music.
Cancer Council thanks local fundraisers for Pink Ribbon Campaign: raising money for countless women affected by breast
and gynaecological cancers. Every dollar raised is funding vital research, prevention programs and support services for these women.
Daroo Awards: Goodluck to all of the businesses nominated in the awards. Winners will be announced this Friday 4th November.
Reverend Jono's Farewell Lunch: Is on this Sunday the 6th at Canowindra Services Club at 12.30pm. Don't miss out on the chance to farewell someone who has had a great impact on the community.
Joke of the week: I went to farm the other day, as I was walking around I heard music coming from a large shed. I looked over and saw a line of sheep walking in through the shed door. I went over to see what was going on. I couldn't believe my eyes when I looked inside. I saw … Ed Sheeran!
Light the Night: Is on this Saturday, gates open at 3pm. An afternoon full of markets, a game of football and entertainment to all lead up to the main spectacular of the evening being the lantern walk. Gold coin donation for entry into the event.