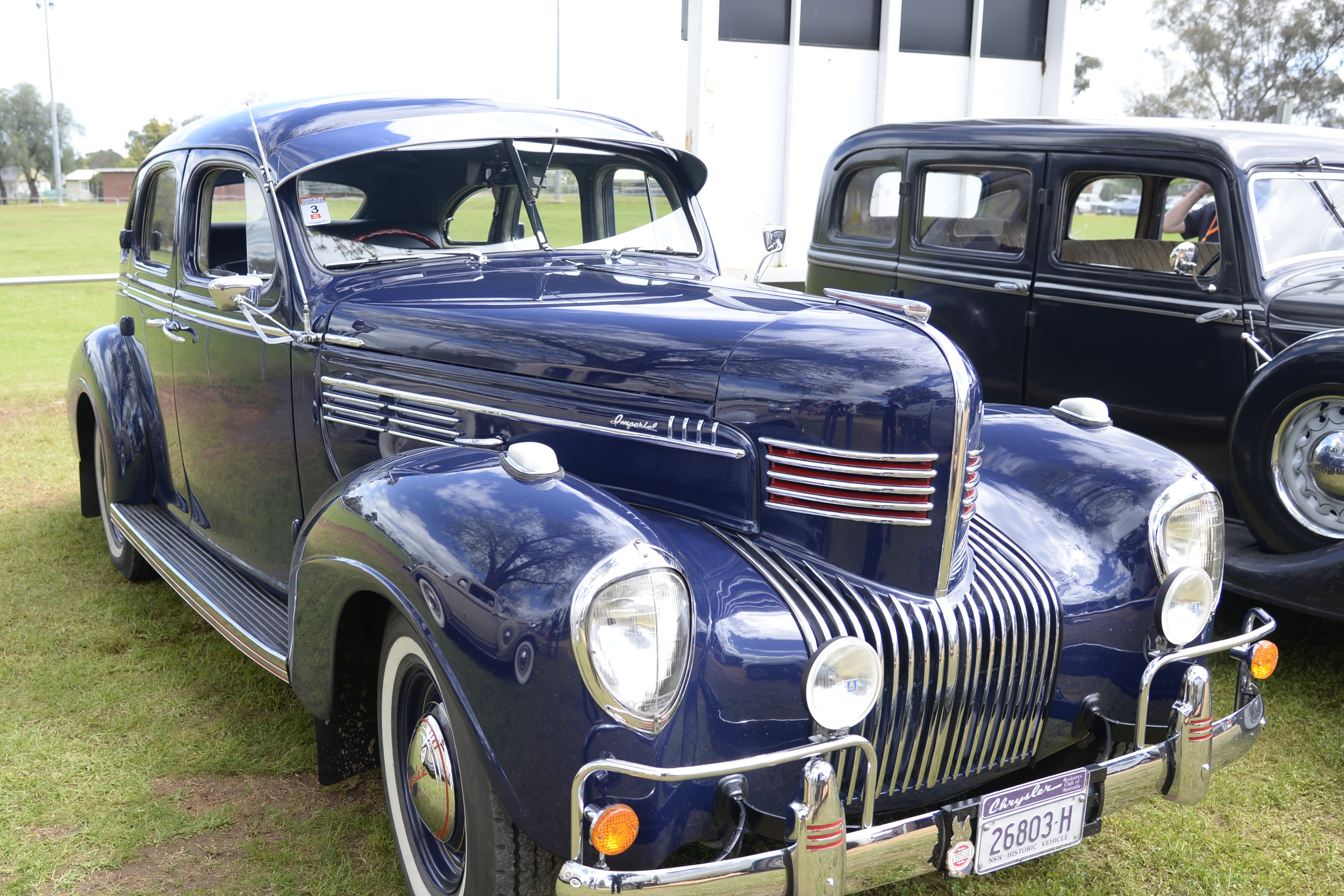 Chrysler car rally comes to Canowindra: The 14th National Chrysler Rally came to Canowindra on Monday. The rally, an event for the Australian Chrysler Restorers Club, happens every three years. One hundred and twenty five cars and 240 people took part in this year's rally, and they all enjoyed lunch and socialising at the Canowindra Sports Complex on Monday afternoon, after driving around town to show their cars off to locals.
Road repairs under way on Nangar Road: Repairs to Nangar Road between Canowindra and Eugowra are underway. Sections of the road have been damaged by recent weather events, and Cabonne Council is currently filling in some potholes. There are stones on the road as a result, so use caution when driving down the road.
Eugowra Canola Cup cancelled: This weekend's Eugowra Canola Cup Carnival has been cancelled due to the extreme wet weather.
Moorbel Markets this Saturday: The Moorbel Markets will be held on Saturday 1st October 2016 commencing at 8am until 12 noon at the Moorbel Hall. A great range of stalls will be available which include garden art, gift items, collectable items, a wide variety of plants, vegetables, free range eggs, Doug's gourmet potatoes, goats milk soap, bric-a-brac and lovely homemade
cooking.
Daylight Savings Starts: Don't Forget to put your clocks forward this Sunday 2nd October for the beginning of Daylight Savings
time.
Work on old landfill site won't affect Cargo transfer station: Work to finalise the capping of the former Cargo landfill site
won't affect the operation of the village's waste transfer station. Quotations have been sought to finalise the closure of the old landfill site. Work will be done to complete the capping of the landfill area and ensure the earthworks and drainage provisions meet all legislative and environmental requirements. The waste transfer station off Cargo Road will continue to open as normal on Wednesdays and Sundays from 10am to 1pm and 2pm to 5pm.
Wizard of Oz at Canowindra Public School: Canowindra Public School held its school concert, The Wizard of Oz, last Wednesday, September 21. The show incorporated Michael Jackson songs, with each class performing a different act, whilst
the year six students showed their acting prowess and played the main storyline.