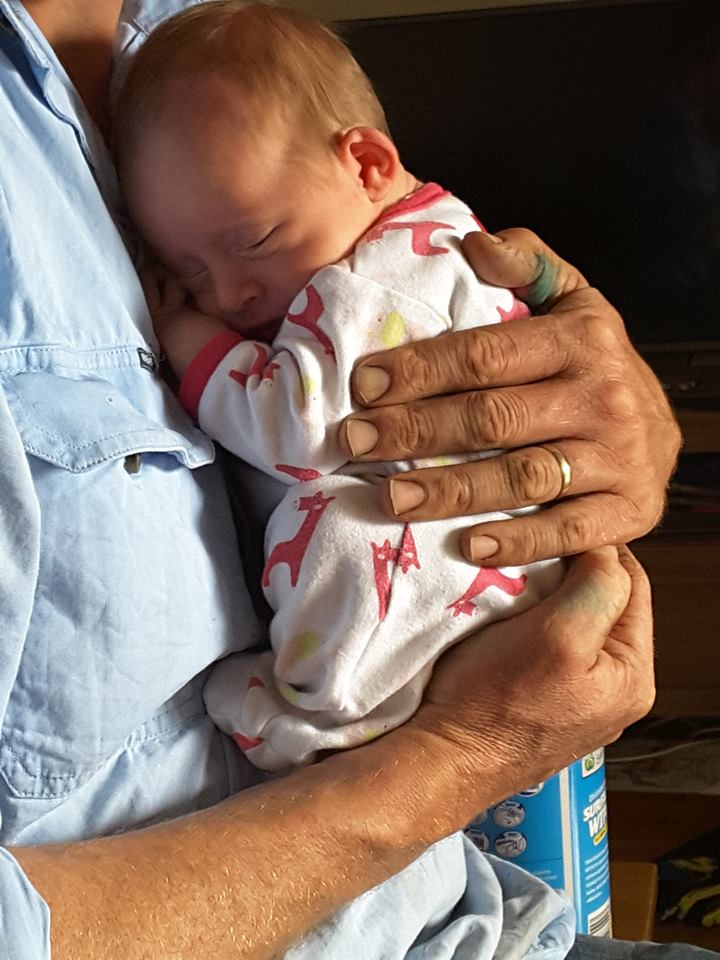 Stork News: Tim and Lauren Davies welcomed Kaitlyn Joy Davies into the world. She was born on August 17th, weighing in
at 2.9 kg and measuring 46 cm long. She's a gorgeous girl, and big brother Lucas and big sister Melanie can't get enough cuddles from her!
$109m solar farm for Manildra: The Federal Government has announced a solar farm will be built at Manildra, worth $109 million. The Manildra Solar Farm will occupy about 120 hectares, and will have a generating capacity of up to 50 megawatts
while emitting zero greenhouse gases. Infigen Energy says the plant will generate enough renewable energy to power up to
10,000 homes.
Sheep to run at Boorowa Irish Woolfest: This year's Boorowa Irish Woolfest will be taking place on the October long weekend,
which is October 1-2, and the event is shaping up as one of the best yet. Sunday will be the main day of the event, with the highlight being the running of the sheep and the street parade. The NSW Trial Yard Dog Championships will be held for the first time in Boorowa across the Saturday and Sunday. Saturday will also see the popular 'quick shear' sheep shearing competition, the rodeo, Long Lazy Dinner, and a host of other events.
The Wizards of Oz: On Wednesday September 21 Canowindra Public School will present The Wizards of Oz – a musical adapted from the "The Wiz" featuring Michael Jackson songs. There will be a matinee performance at 12:30pm and an evening performance at 6:00pm. Tickets are now on sale for $5 per person or $20 per family. They can be purchased from the school office. The evening performance normally sells out first, and the school is encouraging the community to attend the matinee performance if possible.
ABC presenter for World Peace Day Dinner: Well-known ABC presenter and journalist, Michael Brissenden is the guest speaker at this year's World Peace Day Dinner on Tuesday, September 20 at Cowra Bowling Club. Brissenden has enjoyed a long and distinguished career in television and radio and also has strong family links to the local community. The Dinner is being hosted by the Rotary Club of Cowra in association with the Australian Chapter of the World Peace Bell Association and will also include presentation of the Senior and Youth Cowra Peace Awards.