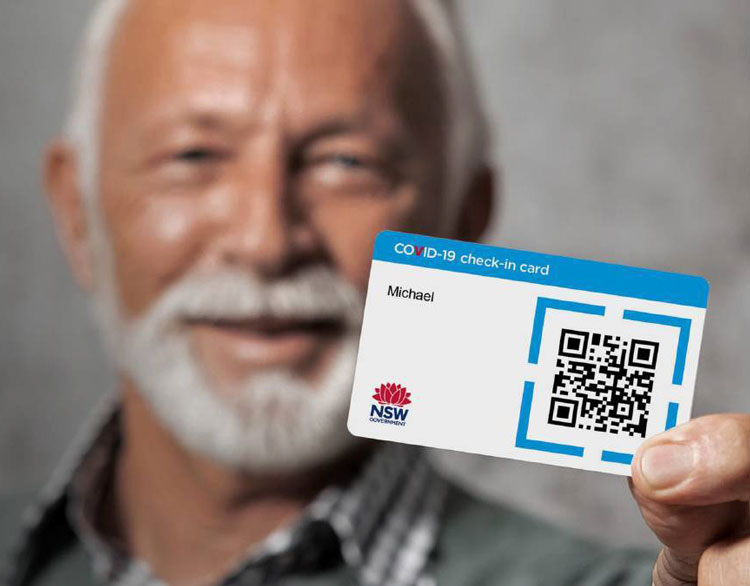 COVID Check-In Cards: A COVID check-in card provides a quicker, alternative digital check-in method if you don't have a smartphone.
The COVID-19 check-in card is a hard copy card with a secure, unique QR code that contains a customer's registered contact details, including name and phone number.
When you arrive at a business, you can present your card and have it scanned by a business as an alternative digital check-in method.
Your check-in information is directly available for NSW Health's contact tracing team in the event of a positive COVID-19 case.
Correction: 'Show cancelled once more' published in last week's edition of The Canowindra Phoenix, August 19, 2021 had a printed mistake. The Canowindra Show Committee spokesman is Sarah Cummings. Ms Cummings said the Committee's decision to cancel the 2021 Canowindra Show was an extremely considered decision.
Wood Heating Given Shown Environmental Friendly Fuel: NSW Environment Minister Matt Kean has reinforced that wood heating is good heating. This follows a Greens politician from Armidale releasing information referencing a 2018 study that supported his party's political cause.
The CSIRO conducted research on wood heating by request of the government and determined that firewood produces less greenhouse gas than all other domestic heating options. This study is used to form policy relevant today.
The Australian Standards for wood heating are reviewed routinely, seeing a further 60% reduction of emissions since this research was conducted.
The Australian Home Heating Association (AHHA) echoes one sentiment – Clean air is important for our communities. It is a sustainable renewable energy and virtually carbon neutral.
"Our industry on multiple occasions has provided suggestions to both federal and state governments that include buyback schemes to remove old units that aren't up to the current emission standards – proposals that would actually make a difference to our environment. But they are yet to be supported," said Deputy Chair of AHHA, Ashley Stride.