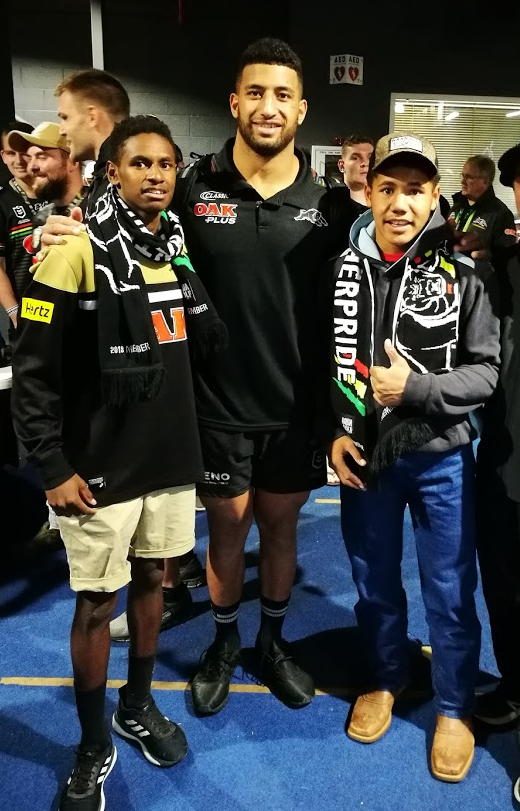 Sticks to Stadium: Last Thursday a group of Indigenous boys from local high schools including Canowindra joined together in the Sticks to Stadium program run by Glenn Liddiard from the Penrith Panthers. The boys watched the team train, and then had a look around the training facilities. Glenn spoke about the importance of engaging in a positive work ethic at school, within the workforce and in all aspects of life. To encourage the boys with this he has donated 2 Panthers jerseys that will be presented to the 2 boys that demonstrate this ethos.
Be Vigilant: After a spate of car break ins in and around Canowindra late last week residents are reminded to be vigilant and lock all cars and houses at night. Also it is a good idea to remove valuables from your car.
Competition: Don't forget to enter our latest competition on Page 9 for your chance to win a free family pass to the National Zoo and Aquarium in Canberra. Simply fill out the form and return it to Phoenix HQ or enter online at www.canowindraphoenix.com.au
Australia's Biggest Morning Tea: Is on today from 9.30am outside Bill Paul's Carpet Shop in Gaskill St, everyone is welcome to attend to help raise money for the Pre-School Families Week Cancer Council.
Contributions: If you have a photo for Be Seen, a Thumbs Up/Down, Letter to the Editor, Stork News, Wedding Bells or a Snippet we would love to hear from you! Simply email editor@canowindraphoenix.com.au or call the Phoenix on 6344 1846.
Winter Holiday Dance Camp: Alikinetic will hold a Dance Camp these winter school holidays from Tuesday 16th – Wednesday 17th July for girls in Year 3 – Year 12 catering for beginner to advanced dance levels. For more information call Ali on 0439 185 066.
Giving Blood Feels Good: Did you know that every donation can save up to three lives? The Mobile Blood Service will be visiting Canowindra on Tuesday 11th June from 9.15am-3.30pm at Morris Park in Rodd St. Make sure you have 3 or 4 glasses of water or juice in the hours before you donate, have a good sized breakfast or lunch and bring your photo ID with you. To make an appointment call 13 14 95 or visit www.donateblood.com.au