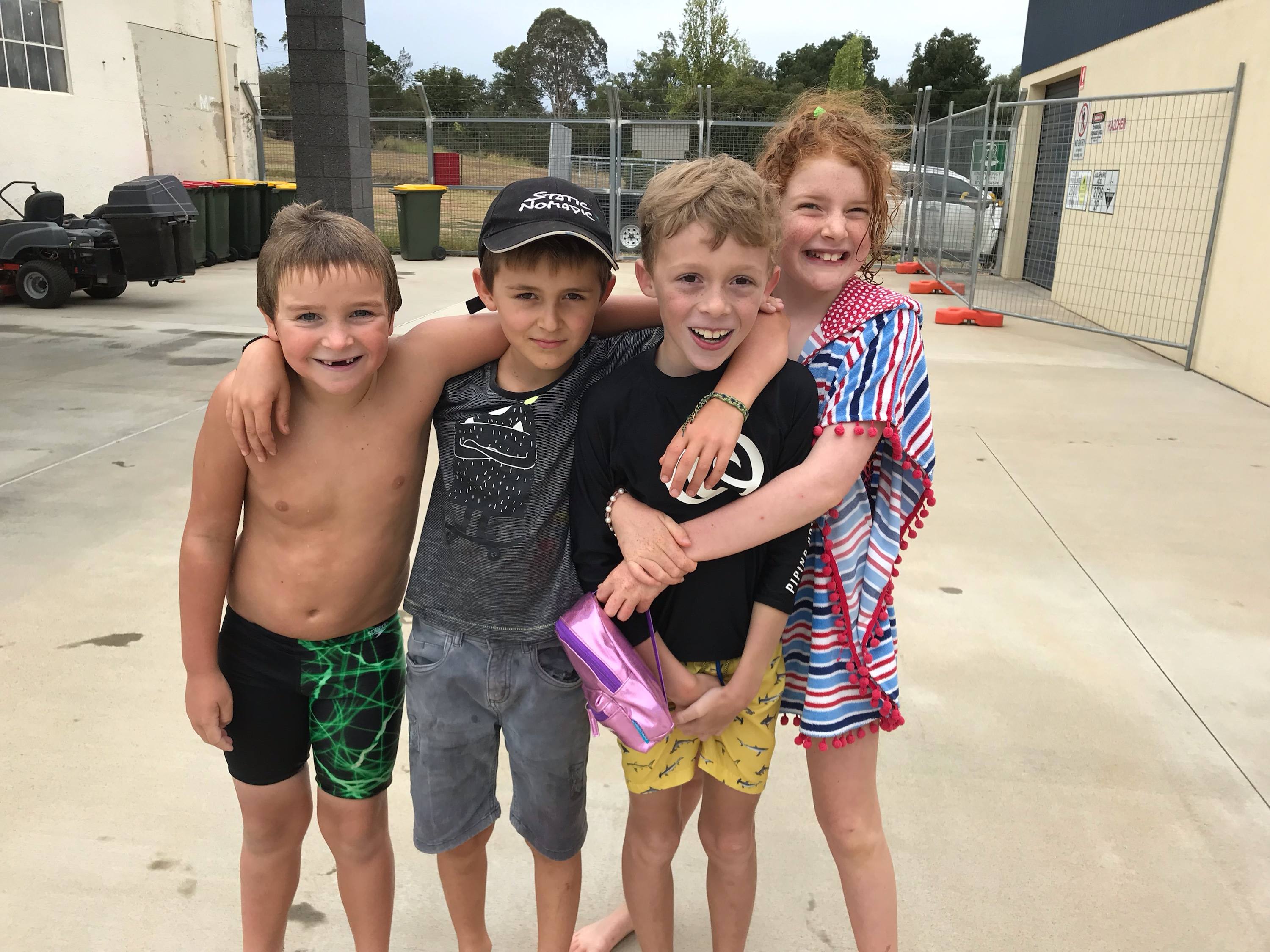 New Phone Number: The Canowindra Hospital phone number has changed as of 13th March 2019, the old number will all still be operational for an additional 9 months to allow for transition. Existing phone number was 6340 3303, New phone number is 6364 4300 and New fax number is 6364 4380.
Big Vegie Crunch: Only around 5% of NSW children eat enough vegetables. To help the community do a better job, Canowindra Public School will be taking part in The Big Vegie Crunch (part of Vegetable Week) at 10am on Thursday 4th April. Primary schools across NSW will be joining together to break the record for the most students crunching vegetables simultaneously. Last year 50,260 students crunched together. So next Thursday make sure you pack a container of vegetables (not fruit this time) for your child to eat at school and keep serving up the vegetables at home and in your children's lunchboxes each day.
140th Anniversary: Last Thursday 21st March was the 140th Anniversary of the proclamation of the Canowindra Goldfield. The goldfield cut across present day Moorbel, situated to the immediate east of pre-sent day Canowindra. Originally known as Belmore, the area was renamed Moorbel (a rearrangement of the letters) enabling a post office to be established (Belmore being already recognised as a suburb of Sydney). Mining occurred in the Moorbel area until the 1920s with mines including the Blue Jacket, Red Jacket, Yellow Jacket and Quinns.
Election Win for Donato: On Saturday in the NSW election State Member for Orange Mr Phil Donato retained the seat of Orange in a convincing win over Nationals candidate Kate Hazelton.
Contributions: If you have a photo for Be Seen, a Thumbs Up/Down, Letter to the Editor or Snippet we would love to hear from you! Simply email editor@canowindraphoenix.com.au
St Edwards P&F AGM Results: The AGM was held last Wednesday 20th March and the committee for 2019 is President – Mandy Townsend, Vice President – Rebecca Phelan, Treasurer – Rach Arnott, Secretary – Sarah Maynard, Canteen Manager – Katie Kelly, Clothing Pool Manager – Kylie Nash, Publicity Officer – Jane Atkinson and General Committee members include Kylie Pull, Emma Millward, Bec Brown and Ellen McDonald. The P&F are looking forward to planning many fun events for the Canowindra community in 2019.